Christmas Fairs and More!
Christmas Fairs and More!
The next few weeks are full of Christmas fairs! Be sure to catch us at one of these events to pick up your copies of our books to give as gifts!
We'll be selling our books (written by @pmeredithauthor and @andrewdmth), as well as handmade earrings made by my children!
We'll even have my Christmas Deluxe boxes pre-packaged and ready to go under your Christmas tree!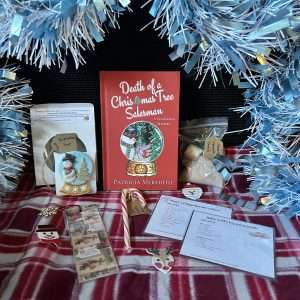 Make this Christmas one you'll never forget with the gift of this deluxe book box. Inside you'll find:
—One signed hardback edition of Death of a Christmas Tree Salesman
—One handmade peppermint soap from Honey Mountain Hives, LLC @honeymountainhives_
—One handmade Christmas bookmark with snowflake dangle
—One Christmas cookie cutter
—One package of hot cocoa mix with "unassembled snowman" marshmallows
—Two laminated recipe cards for recipes included in Death of a Christmas Tree Salesman
—One candy cane
—Christmas stickers
Each box will be specially decorated on the outside, with gift-wrapped items inside to make it the perfect addition for under your Christmas tree! (Some items will vary in appearance such as gift wrap, bookmark paper, and cookie cutter design.)
Find us at…
November 18th 10:00am-3:00pm
Fountain Creek Nature Center Christmas Craft Show hosted by @bearcreek_fountaincreek
Located at Fountain Creek Nature Center at 320 Peppergrass Ln, Fountain, CO 80817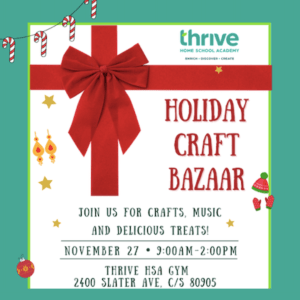 November 27th 9:00am-2:00pm
Thrive Holiday Craft Bazaar hosted by @thrivehomeschoolacademy
Located at the Thrive Homeschool Academy Gym at 2400 Slater Ave., Colorado Springs, CO 80905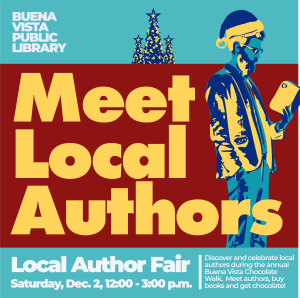 December 2nd 12:00pm-3:00pm
Buena Vista Public Library Author Fair hosted by @bvpubliclibrary
Located at the Buena Vista Public Library at 131 Linderman Ave, Buena Vista, CO 81211
Or as always, order direct from us and have them shipped to you!