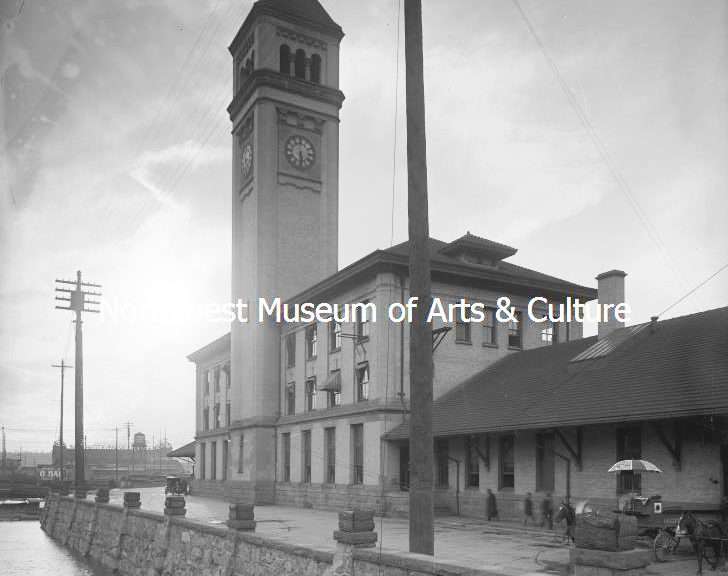 Spokane Clock Tower Mysteries
Spokane Clock Tower Mysteries
The Butcher, The Baker, The Candlestick Taker
This first book in the Spokane Clock Tower Mysteries series is a Murdoch Mysteries meets Agatha Christie historical mystery with a cast of rich, quirky characters from inventors to thieves that must work together to solve a murder. Misdirection and slight-of-hand will keep the reader guessing whodunnit until the very end.
It's 1901 and Archie Prescot has traveled across the country to Spokane, Washington to design the clock tower for the new Great Northern Railroad Depot. When his talent for creating unique clock chimes connects him with a local patroness, he is thrilled, until she is found beheaded in the workshop of his new colleague. Her grand home on the South Hill provides ample suspects, as Archie works with his landlords, Detective Carew and his twin brother, to prove his fellow inventor, a blind Japanese man, and himself innocent of the crime. While on the hunt for the murderer, romance crops up when a young lady crosses his path with a mysterious past of her own. Six intersecting storylines create a cohesive look at a convoluted murder that will require all points of view to discover the truth.
Coming soon 2021!
Explore Spokane in 1901
Use the map below or view it on Google Maps to explore locations and routes that occur in the book.