Short Stories, Poems, & More
Short Stories, Poems, & More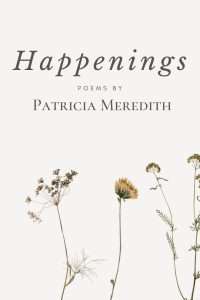 Happenings
Help me find that sliver of a dream
Still hidden behind my eyelids
Before I wake up
And it disappears
Forever
May the words within find you when you need them most…
Available now! These poems of longing, seeking, discovery, and love are available through your favorite ebook retailer! Visit books2read.com/happenings to order your preferred version. 
Schedule a reading today!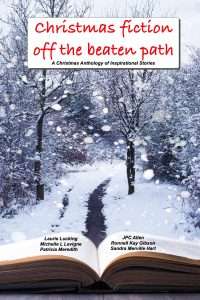 "Mary, Did You Know?"
Inspired by the song of the same title, this short story shares a mother's memories of events leading up to and following that one holy night, revealing there's really nothing new under the sun when it comes to motherhood.
Available now! Published by Mt. Zion Ridge Press in their 2019 Christmas anthology, Christmas Fiction Off the Beaten Path. To buy a copy (or more—it makes a great Christmas present!) from me, simply check out here. I will sign every copy bought through me, so be sure to mention in the order notes if you'd like a personalized note! 🙂
You can also find print copies available for purchase through Amazon, Barnes and Noble, in Spokane at Auntie's Bookstore and Second Look Books, and wherever ebooks are sold. (For international sales, I recommend buying the book this way to save you money on shipping and handling.)
If you'd like to sell copies in your bookstore, please look for it on Ingram Sparks.
Schedule a reading and/or signing today!
Be sure to check out my interviews with each of the authors included in this anthology:
Ronnell Kay Gibson— "Those Who Stayed"
JPC Allen— "A Rose From the Ashes"
Sandra Merville Hart— "Not This Year"
Laurie Lucking— "Return to Callidora"
Michelle L. Levigne— "Crystal Christmas"
Patricia Meredith (myself!)— "Mary, Did You Know"
Excerpt:


Based on an article published in the Spokane Falls Review in 1885, this short story used to be the prologue to Butcher, Baker, Candlestick Taker, the first book in the Spokane Clock Tower Mysteries. Now it's only available for free right here on my website!
The Spokane History Coloring Book
Published by Nostalgia Magazine, 2008, currently out of print