I have a passion for writing, editing, and research, and I love to share that passion with others. If you're interested in scheduling me for an author appearance or presentation, or for a reading or signing of my new historical mystery, Butcher, Baker, Candlestick Taker, please reach out on Facebook or Instagram or email me at author(at)patricia-meredith.com.
Check below to find out where I'll be over the next year!
2021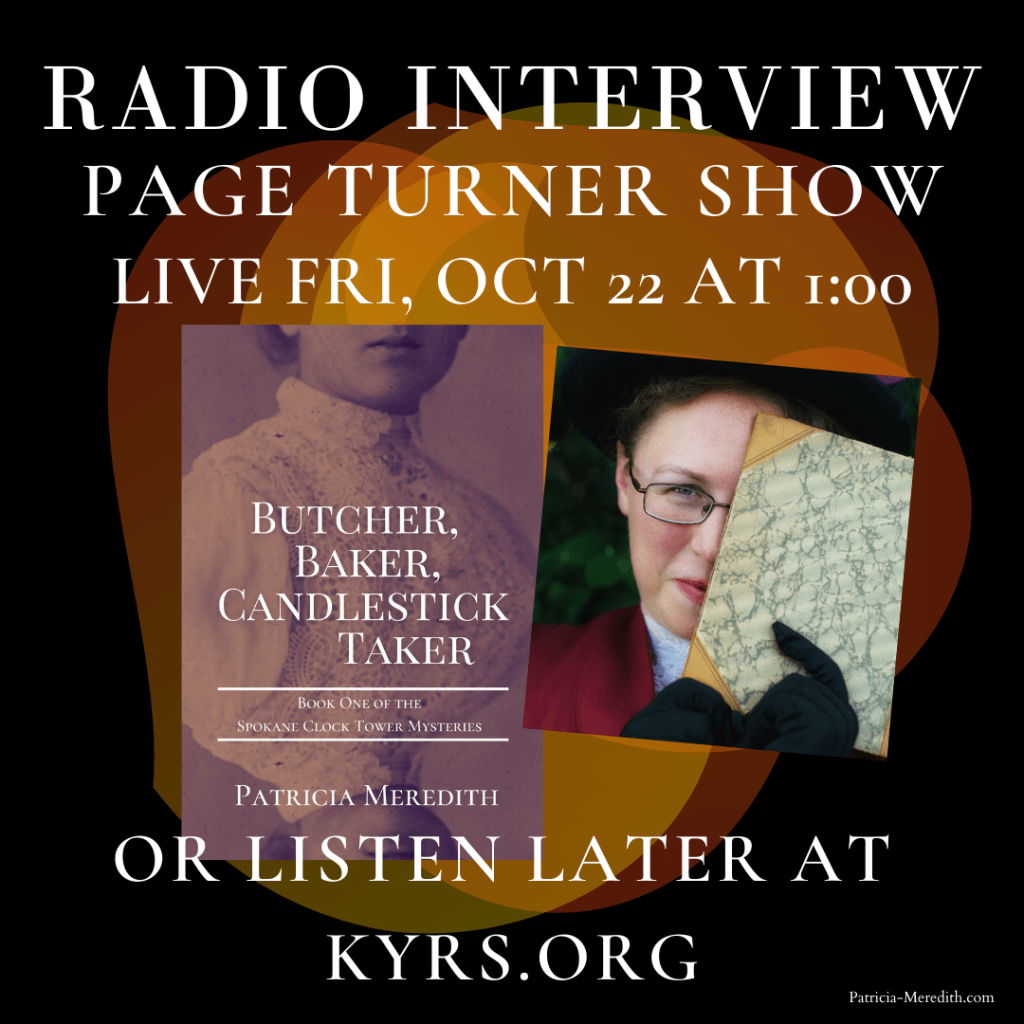 Register for Online Spokane Public Library Presentation here.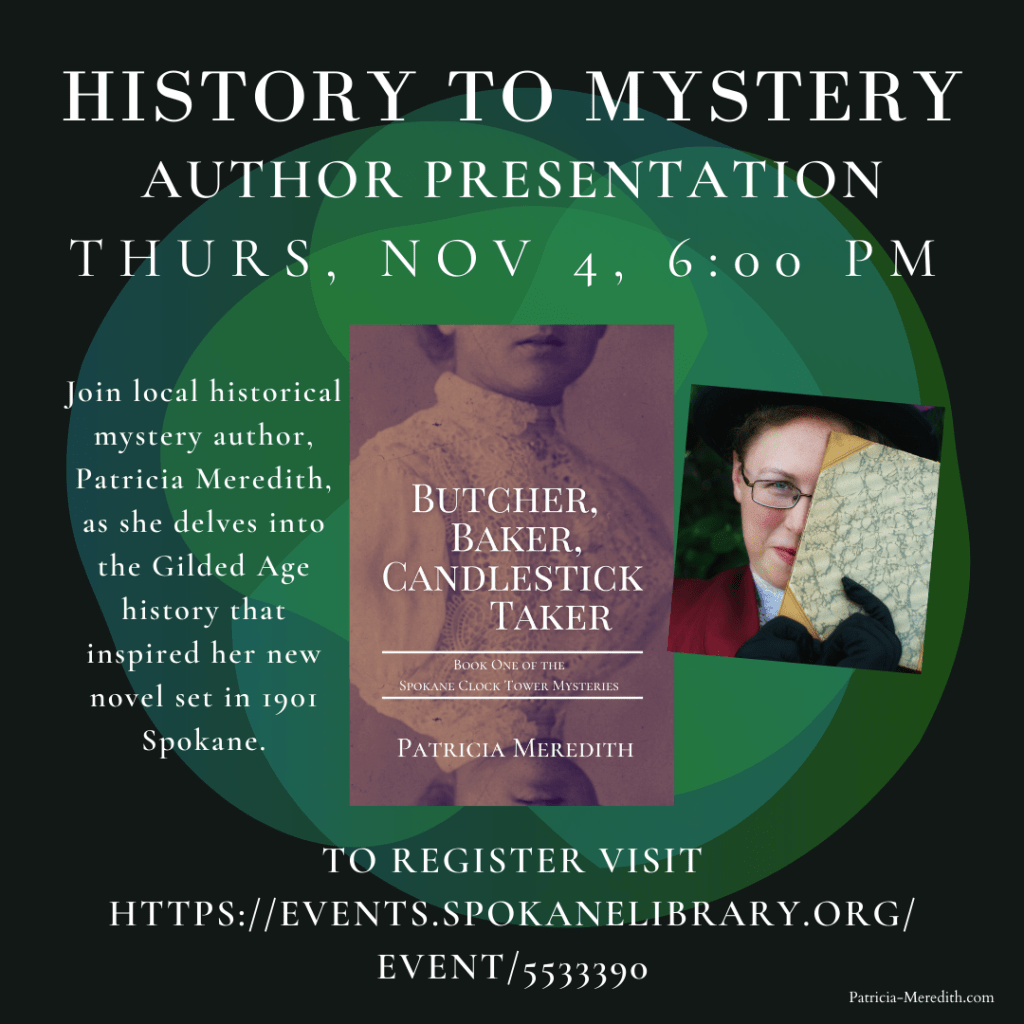 I'm on YouTube! Follow me there for the latest video readings, presentations, interviews, and more.