Anna Katharine Green Mysteries
Anna Katharine Green Mysteries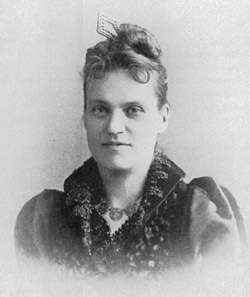 A Woman's Intuitions
Nine years before Sir Arthur Conan Doyle's infamous Sherlock Holmes, there was a female author of American detective fiction whose stories were so clever and well-written that when they were published people didn't believe they could have been written by a woman. This author was Anna Katharine Green.
Anna is the forgotten mother of detective fiction. Anna's mystery stories would inspire Sir Arthur Conan Doyle's creation of Sherlock Holmes and Agatha Christie's creation of Miss Marple, though she's really at the heart of almost every ingredient we now recognize as standard in mystery fiction.
Although much of her process and inspiration can be found in her letters to friends, as well as published articles and interviews, there are still many holes left to be filled in how she came to write the book that would change mystery fiction forever.
This story is a piece of historical fiction, created by blending The Leavenworth Case with Anna's personal history, recorded thoughts, and relationships. Where possible, I have used her own words to capture the grace and wit with which she approached the world and her writing, in particular.
I hope to fill in some of those holes with A Woman's Intuitions, an Anna Katharine Green Mystery.
*Currently seeking a publisher for this historical mystery, represented by Julie Gwinn of the Seymour Agency.