Merry Christmas!
Merry Christmas!
I'm having a #ChristmasGiveaway!
I'm giving away a Christmas Gift Basket full of goodies including TWO signed copies of the Christmas Fiction Off the Beaten Path anthology—one for you and one for a friend!
The catch? I'll only be drawing a name if I reach 500 followers by Dec 1st! If I reach 1,000 followers I'll throw in an Amazon gift card for $25!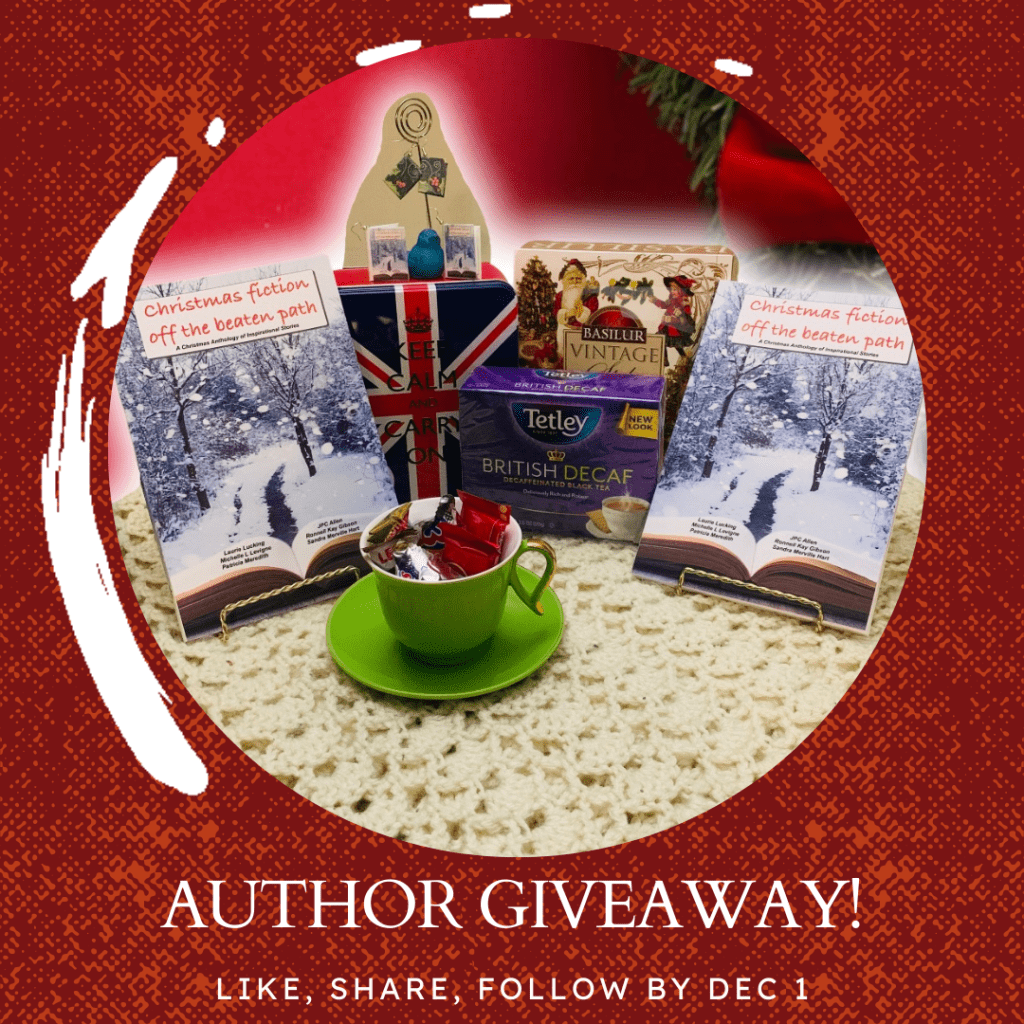 Gift basket includes:
-TWO Copies of Christmas Fiction Off the Beaten Path, signed
-Christmas Fiction Off the Beaten Path Book Earrings
-Holly Book Earrings
-Keep Calm Black Tea and Shortbread Cookies
-Basilur Vintage Black and Green tea
-Tetley Decaf Black Tea
-Green Tea Cup and Saucer
-Chocolate
-Bird Picture Holder
-Hand-Knitted Reading Blanket
You'll find something for everyone in this anthology, with stories from amazing authors like Ronnell K Gibson, JPC Allen, Sandra Merville Hart, Laurie Lucking, and Michelle Levigne. Support a local Spokane author and check out the first story, "Mary, Did You Know" written by Patricia Meredith. 🙂
It's simple:
-like and share this post on Instagram or Facebook
-follow @pmeredithauthor
-and once you've done all that, tell me your favorite Christmas carol to enter!
Want multiple entries? Do the following:
-like, share, follow, and tell me your favorite Christmas carol on BOTH Facebook and Instagram (@pmeredithauthor)
-sign up for my newsletter here at Patricia-Meredith.com
-follow the other authors in this wonderful anthology, each for another entry!
(Open to U.S. residents only.)
Last year, I interviewed each of the other authors whose stories appeared in the collection. Be sure to check them out here and pick up your own copy of the anthology!
Merry Christmas to all!