Reading from Butcher, Baker, Candlestick Taker
Reading from Butcher, Baker, Candlestick Taker
Hello, everyone! I'm so excited to share with you a reading from Butcher, Baker, Candlestick Taker, book one in the Spokane Clock Tower Mysteries.
Be sure to tune in THIS FRIDAY on KYRS.org to the Page Turner Show with Annie McKinleyat 1:00. If you can't listen live, it'll be available in their archives afterward!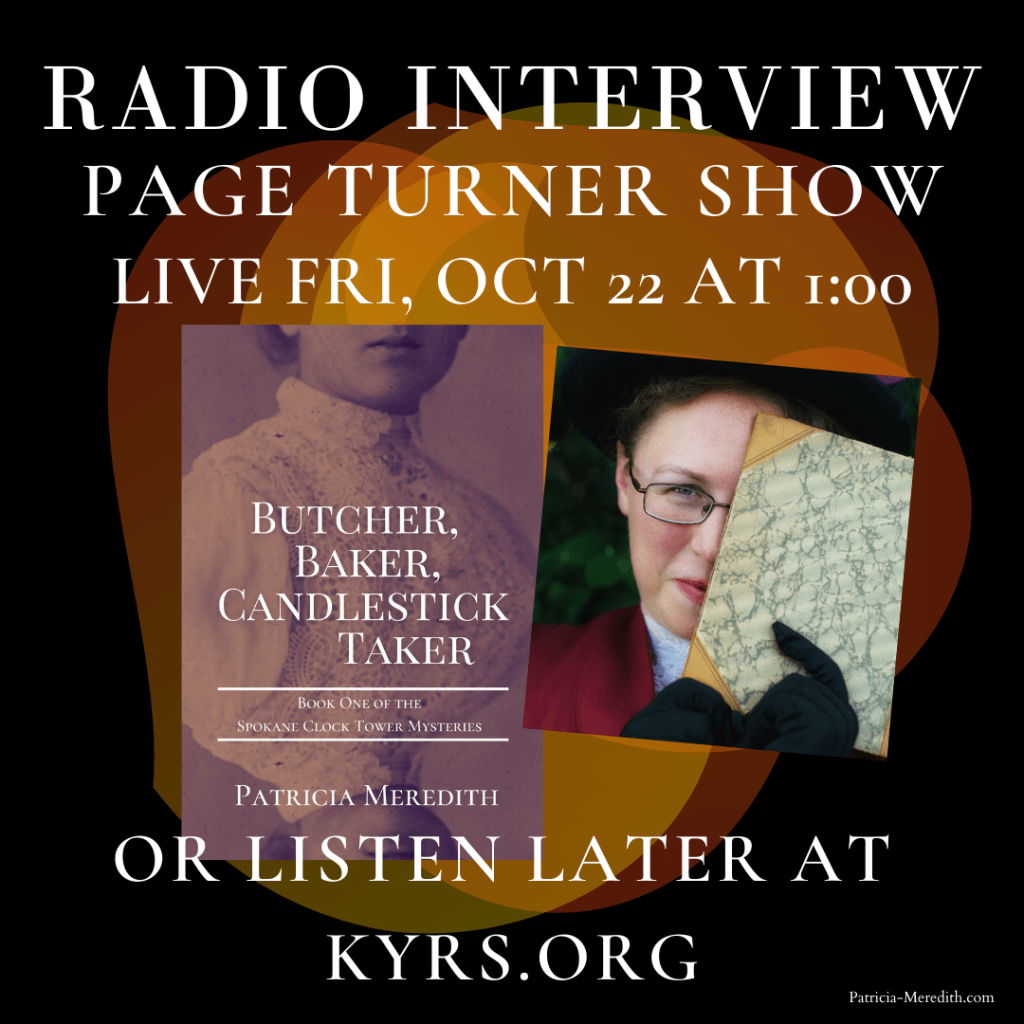 Visit linktr.ee/pmeredithauthor for all the links to everywhere you want to go! Be sure to hit that subscribe button on YouTube and sign up for my newsletter here so you'll be the first to hear when I post new videos and blogs about my writing, research, and books.
Got a question? Please post any other questions you might have for me below in the comments!