Anna Katharine Green and the History of Mystery Fiction Timeline
Anna Katharine Green and the History of Mystery Fiction Timeline
When writing historical fiction, one of the most important things to keep straight is the timeline of events. While writing A Deed of Dreadful Note, I wanted to track not only the events in Anna Katharine Green's life, but events around her that would have affected her writing.
For example: When was the publication of The Moonstone by Wilkie Collins, to be sure it's all right for me to reference it in my book? How long after her publication of The Leavenworth Case did Sir Arthur Conan Doyle publish his first Sherlock mystery?
To that end, I believe you'll find the following timeline also an interesting tool when studying the history of mystery fiction as a whole.
[Please let me know if you come across any corrections needed! I always aim to be accurate in my research.]
Before Anna
1827— Memoirs by Vidocq published, real-life criminal turned cop who recorded his adventures (probably many hyperbole, of course)
1841 — Edgar Allan Poe's "The Murders in the Rue Morgue" published
1842 — Edgar Allan Poe's "Mystery of Marie Roget" published
1843 — Edgar Allan Poe's "The Goldbug" published
1844 — Edgar Allan Poe's "Purloined Letter" published
Anna's Early Life
November 11, 1846 — Anna Catherine Green born in Brooklyn, NY
Father: James Wilson Green

An attorney who practiced criminal law in New York.

Mother: Katharine Ann Whitney
Siblings: Sarah, James, and Sidney
Anna was the second daughter and fourth child.
1849 — Mother dies when Anna is three years old.
"…end of the summer, Katherine Green [died in a cholera epidemic] one month after giving birth to Henry Ward Beecher Green, who died two weeks later." (Maida)
"Anna became the charge of her 16-year-old sister. James Green gathered his children around him and became ever more the guardian patriarch." (Sims)
Anna called sister Sarah "mother-sister." (Maida)
February 15, 1853 — Future husband Charles Rohlfs is born
Charles Dickens's Bleak House published—first detective, Inspector Bucket
1856 — Kate Warne employed as private detective by Pinkerton Detective Agency
1857 — Green family moves to Buffalo, NY and Anna's father remarries: Grace Hollister of Buffalo. Anna refers to her as "Mother Grace." (Maida)
1860 — Wilkie Collins's The Woman in White published
April 12, 1861 — Civil War begins
1863 — "After graduating from public high school in Buffalo, she enrolled in Ripley Female College, in Poultney, Vermont." (Maida)
April 9, 1865 — Civil War ends
1866 — Graduated from Ripley Female College, in Poultney, Vermont with a BA, age 20
Returned to New York City to live with extended family after graduation.
Emile Gaboriau's L'Affair Lerouge published—Gaboriau creates the police novel, first full-length detective novel, the first published with Lecoq as lead (inspired by Vidocq)

AKG was called "The American Gaboriau" after publication of The Leavenworth Case.

Seeley Regester's (Metta Victor's nom de plume) "The Dead Letter" published, often claimed as first American detective novel by a female

This was a dime novel, not full-length, which makes AKG's Leavenworth Case the first full-length American detective novel published by a woman under her own name.
1867— Late 1860s Greens resided in Haverstraw, then move to 12 Murray Street in Manhattan (Maida)
Gaboriau's "File No. 113 / The Blackmailers" published
Louisa May Alcott's novella "The Mysterious Key and What It Opened" published

Published under "L.M. Alcott," novella-length, which means AKG is still the first to publish a full-length mystery under her own name without initials or a pseudonym.
1868 — Charles Rohlfs's stage debut in Boston in "The Exiles," at Boston Theatre (Maida)
"Green sent to Ralph Waldo Emerson for evaluation in 1868; Green was a student at Ripley College when she met Emerson and she hoped that he would remember her and endorse her work. Emerson was complimentary about her poems, but cautioned her against giving up all other prospects and concentrating on a career as a poet; this would have been a blow to her, as Green lived at a time when female poets needed a male sponsor if they were to break into the world of published poets and more importantly, gain recognition." (Complete Works of Anna Katharine Green)
Wilkie Collins's The Moonstone published—first English detective novel
Death of Kate Warne
Beginning of longest-running early detective series by "W.W." (Mary Fortune) The Detective's Album, Australian

Again an example of a woman publishing a detective mystery series before AKG, but she published under a pseudonym and was Australian.
1870 — Dickens's unfinished The Mystery of Edwin Drood published
The Leavenworth Case Begins
1872 — AKG begins writing The Leavenworth Case, Anna is age 26 in November
"Although her father approved of her writing poetry—a genteel form, appropriate for a woman, he was not receptive to fiction. Consequently, when Anna decided to write a novel, she wrote in secret, taking only her stepmother into her confidence. For over six years, she filled school notebooks with her story. When the manuscript was finished, she presented it to her father—after reading half of it, he conceded that she had produced something worthwhile. Publication of the story, however, was another hurdle. As an unknown writer and a woman, Anna was not in a position to bargain. Fortunately, through her father's connections, she was introduced to critic Rossiter Johnson who recommended the manuscript to George Putnam." (Maida)
The following is from The Kansas City Star, May 27, 1900, "Writing her First Book: How Anna Katherine Green's 'The Leavenworth Case' Came to See the Light"—

"She had the plot all mapped out before she began, but it had to be changed and modified as the work progressed, and much of the writing had to be done over and over again. On several occasions she felt sorely tempted to burn the manuscript and forget it. It was not until the story was two thirds written that she dared say anything about it to anyone.
"Then she showed the copy to her father, who read it, saw that she had struck a vein, and encouraged her to finish the tale, albeit he suggested many modifications. These the daughter accepted without question, for her father was a lawyer, and his suggestions were all along the line of practicality, logical development and conformity to the legal technicalities in the parts which had to do with the courts.
"'I felt grateful to my father for his kindness in helping me,' says Mrs. Rohlfs when talking of the circumstances now, 'but I must confess that the way he tore some of my most cherished construction all to pieces was almost disheartening. However, I reconstructed and pieced together the parts which he had condemned, and set about completing my work.
"'I was then eager to take the copy to a publisher, but my father suggested that it ought to be revised again and by a judge. So to a judge of our acquaintance the copy was taken, and he waded through it most patiently.… But the judge was very encouraging in his report on the work. It had held his interest from the first to last, he said, and the only criticism that he could offer was on my use in one place of the word 'equity.' So far as the word's ordinary meaning was concerned I had used it properly, but it had a significance in legal parlance which I had failed to grasp.
"'Well I fixed up the word equity and took the much scarred manuscript to the head of a well known publishing house. He didn't mind the appearance of the copy—though I'll confess I'd hesitate to offer such manuscript to any one nowadays—and had it read. He warned me, though, that 150,000 words was altogether too long.
"'The reports of the readers were favorable in the main, but the publisher would not regard them as conclusive. "Now," he said, "you cut out 60,000 words and then get Rossiter Johnson to read it. If he reports favorably we'll bring out your book." It had been hard enough work to write the story in the first place, but it was harder still to cut out one-third of what had cost me so much time and effort, but I shut my eyes so to speak and after several days of hard work the excisions were performed.
"'Mr. Johnson, as it chanced, was a friend of our family, and though a very busy man, he was willing to pass on the story. He came to our house in Brooklyn for that purpose, and in view of the condition of the copy I volunteered to read it to him. So he settled himself comfortably in his chair and I began. He said that if it were very bad I needn't read it at all, and, though he said it more as a joke than anything else, this filled me with a terror that can be more easily understood than described. After I had read two or three chapters I noticed with alarm that his eyes were closed, and, thinking that possibly he might have fallen asleep through sheer lack of interest, I stopped. There was a pause of perhaps half a minute—then, without opening his eyes he said the one word, "More!" So I went on till midnight or later, when the reading was suspended till next day. After it was all read Mr. Johnson was good enough to give the story his approval. In due time the book came out, and that is how I made my start as a story writer.'"
1873 — Death of Émile Gaboriau
1874 — "The Expressman and the Detective" by Allan Pinkerton, first collection of his exploits, mostly hyperbole
1876 — Brother James dies, widow Annie remained with the family
1877 — Mother Grace dies
The Leavenworth Case Published
1878 — The Leavenworth Case published, Anna is age 32
Anna chose to publish her first book, and everything thereafter, with a different spelling of her middle name in honor of her mother.
When LC was published "the entire family, including the wives of James and Sidney, were living at 543 Henry Street in Brooklyn Heights, very near the house where Anna was born. Sidney was working on Pearl Street in Manhattan; his father then in his early seventies, was in semi-retirement. Sarah, the eldest, never married and lived at home also." (Maida)
"It is related that when 'The Leavenworth Case' was published in 1878, the Pennsylvania Legislature turned from politics to discuss the identity of its author. There was the name on the title-page—Anna Katharine Green—as distinct as the city of Harrisburgh itself. But it must be a nom de plume, some protested. A man wrote the story—maybe a man already famous—and signed a woman's name to it. The story was manifestly beyond a woman's powers." (Harkins)
"This book is also used as a textbook in Yale University to demonstrate the fallacy of circumstantial evidence, and several noted jurists have acknowledged its mastery of legal points." (National Cyclopedia of American Biography)
1878/9 — Charles Rohlfs comes to New York to become a member of the Criterion Comedy Company
"At the Criterion Theatre in Manhattan, he had the opportunity to play opposite Booth—a milestone in his early career." (Maida)
Company was in its second year in 1879 when DeWolf was 21, lasted two more years past that before he ran out of money.
1880 — A Strange Disappearance published, Anna's second novel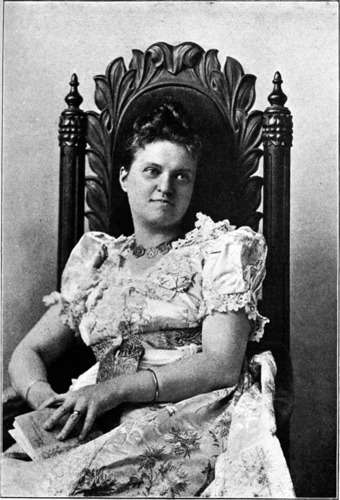 "When DeWolf Hopper starred in the play 'One Hundred Wives' Mr. Rohlfs was given a small and insignificant part, which, however, afforded him ample opportunity to display his talent for facial expression, and he immediately made a great success of it. Under his treatment it became a leading part, and the actor was brought so prominently into notice that several desirable engagements in dramatic companies were offered him. He accepted one to support Lawrence Barrett and in subsequent seasons he played Hotspur in the company of which McAuley was Falstaff…" (National Cyclopedia of American Biography)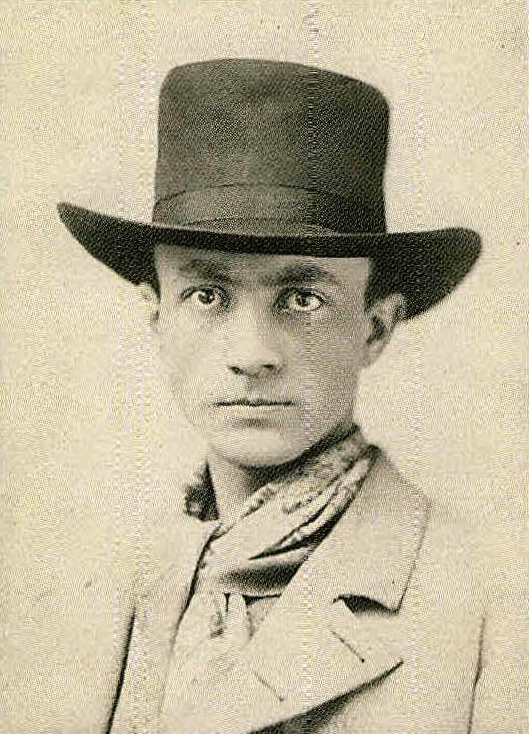 1881 — The Sword of Damocles: A Story of New York Life published
"The parallels between the fictional couple's circumstances and that of Anna Green and Charles Rohlfs are apparent." (Maida)
"Anna's position on her husband's acting career is expressed best" (Maida)
"The novel is dedicated to Green's father, James Wilson Green and the tensions between Green and her actor husband, Charles Rohlfs, over his chosen career, are reflected in the friction between two of the characters in the story. Perhaps there are also hints of patriarchal control of a woman's choice of spouse, in that the story hinges around choices a young man must make between being married to his art or married to his beloved." (Complete Works of Anna Katharine Green)

Note that they're not married yet, but they must have been courting by this time to have such echoes in her work.

Other sources say this is the year DeWolf Hopper put on "One Hundred Wives" in which Rohlfs played a role (Who's Who in Music and Drama, 1914).
1882 — The Defense of the Bride, and Other Poems published
She finally got her poetry published!
"published…poems…all written before the publication of 'The Leavenworth Case.'" (National Cyclopedia of American Biography)
1883 — Hand and Ring and XYZ (first non-Gryce mystery) published
Putnam receives a letter from Wilkie Collins in praise of The Leavenworth Case:

"Have I read 'The Leavenworth Case'? I have read it through at one sitting. Need I say after that what I think of it? Yes— because I have a word to add about Miss Green's future work. Her powers of invention are so remarkable—she has so much imagination and so much belief (a most important qualification for our art) in what she writes, that I have nothing to report of myself, so far, but most sincere admiration." (Here followed certain counsels and suggestions for the author's future work.) "Now, I get out of the pulpit and take my leave in the character of a reader. Dozens of times in reading the story I have stopped to admire the fertility of invention, the delicate treatment of incidents—and the fine perception of the influence of events on the personages of the story.… The treatment, in Book III., of Mrs. Belden's character shows such difficulties mastered and such truth and subtlety—it produced, in one word, such a strong impression upon me, that I looked at the chapter for the second time, and the result was renewed appreciation. There, I found my reason for believing that Miss Green has capacities for presenting 'character' which she has not yet sufficiently cultivated. In the mean- time, she has my hearty congratulations on what she has already accomplished, and my earnest good wishes for the future. Very truly yours, Wilkie Collins." (The Critic, 1893)
Anna's Marriage
November 25, 1884 — Charles Rohlfs married Anna Katharine Green at the South Congregational Church in Brooklyn, New York
She's age 38, he's age 31.
"After his marriage…he left the stage out of consideration for his wife, and engaged in the designing of ornamental iron work for six years." (National Cyclopedia of American Biography)
This is the year Leavenworth Case is published in England, as well.
Sir Arthur Conan Doyle begins writing A Study in Scarlet, the first Sherlock Holmes novel, though not published until 1887.
1885 — Birth of Anna's first-born, daughter Rosamond
1886 — The Mill Mystery published
May 18, 1887 — Birth of son Sterling in Brooklyn, NY
"On July 29, 1887, the couple and their children (twenty-three-month-old Rosamond and newborn Sterling) moved upstate to Buffalo. Rohlfs's work in industrial design had yielded him a number of patents for stove designs and a job offer in the 'Queen City of the Great Lakes' from Sherman S. Jewett and Company. Buffalo was to be their home for the next forty- five years. Here they continued earlier efforts to design and make furniture for themselves that was appropriate to their artistic taste." (Cunningham)
Risifi's Daughter published
7 to 12: A Detective Story
Sir Arthur Conan Doyle's publication of the first Sherlock Holmes A Study in Scarlet
1888 — "The Rohlfs moved to Buffalo in 1888 and lived at 26 Highland Avenue." (https://buffaloah.com/a/archsty/a-c/rohlfs/)
Behind Closed Doors published
1889 — "They decided to stay in Buffalo and bought property at 156 Park Street and build a Craftsman style home designed by Rohlfs who also designed the furniture in a style related to the later Mission Style. Rohlfs was now actively engaged in his career as a furniture designer and established a studio." (https://buffaloah.com/a/archsty/a-c/rohlfs/)
1890 — Anna's father dies in Buffalo, New York, January 12, 1890, age 80
"Rohlfs and Green worked together in other creative efforts. While touring Europe in 1890, they collaborated on various drawings in the family's travelogue and on a second dramatization of her most successful novel, The Leavenworth Case of 1878. Rohlfs would later take the lead role in a national tour of the production of that drama in 1891, which marked his return to the stage." (Cunningham)
The Forsaken Inn published, considered the first historical mystery
1891 — The Old Stone House (short story collection) published
A Matter of Millions published
The Leavenworth Case Becomes a Play
1891-92 — Leavenworth Case is dramatized and produced
Sept 16, 1891 — Article in San Francisco Call about opening night on Sept 15 in Chicago at the Grand Opera House, first live performance, Joseph Haworth as Harwell, Kathryn Kidder as Mary Leavenworth
Sept 18, 1891 — Article in Boston Evening Transcript about Leavenworth Case play in Chicago, Joseph Haworth as lead
February 10, 1892 — Birth of son Roland in Buffalo, NY
Cynthia Wakeham's Money published
1892-93 — Second season of Leavenworth Case on stage
January 22, 1893 — Article in the Brooklyn Daily Eagle about the play of The Leavenworth Case being produced, her husband in the lead role of Harwell
Rohlfs will return to the stage after 6 years away

"By his clever interpretation of the part, Mr. Rohlfs established his rank as an actor of exceptional power in the portrayal of parts requiring exhibition of great emotion. During this tour as a star, in 1892-93, the critics discovered his especial fitness for tragic roles, and consequently urged him to enter the field of the standard drama." (National Cyclopedia of American Biography)
1893 — Marked "Personal": a Drama within a Drama published
Sir Arthur Conan Doyle publishes "The Final Problem" at the end of which, Sherlock dies
1894 — Sale of Leavenworth Case novel exceeds 750,000 volumes. (National Cyclopedia of American Biography)
"In the season of 1894-95 [Rohlfs] made a recital tour for the purpose of exhibiting his fitness for such roles." (National Cyclopedia of American Biography)
"During his tour of the United State in 1894, Doyle arranged to meet Anna in Buffalo. At that time her place in detective fiction was well established, while Doyle was a relative newcomer." (Maida)
1895 — Doctor Izard published
1896 — "During the political campaign of 1896 [Rohlfs] was active as a platform speaker on the Republican side, bringing into effective service a talent for storytelling." (National Cyclopedia of American Biography)
Miss Butterworth's Mysteries Begin
1897 — That Affair Next Door published, the first appearance of Miss Butterworth, Anna's spinster detective and the inspiration for the likes of Agatha Christie's Miss Marple
Rohlfs becomes a furniture designer (they've been married for 13 years).
"Despite the highly decorative nature of his furniture, Rohlfs's work is still considered part of the Arts & Crafts movement due to his highly-individualistic, sophisticated design vocabulary as well as his use of quarter sawn white oak, fully-expressed joinery and relatively direct approach to forms." (https://buffaloah.com/a/archsty/a-c/rohlfs/)
1898 — "Rohlfs opened his first commercial workshops (and a furniture company in Buffalo)." (https://buffaloah.com/a/archsty/a-c/rohlfs/)
Lost Man's Lane published, Miss Butterworth's second appearance
"Around 1898 to 1899, within two years of establishing himself as a furniture maker, Rohlfs began work on what has become his most iconic work, which he called the 'Graceful Writing Set.' Comprising the only two objects he ever produced in any significant numbers—a fretted tall-back chair and a carved and fretted fall-front desk that swivels on a footed base (Figs. 2, 10)—the set was first published in 1900." (Cunningham)
1899 — Agatha Webb published
1900 — The first use of the genre term "detective fiction," due to Sherlock's popularity.
The Circular Study published, Miss Butterworth's third mystery
A Difficult Problem (short story collection) published
Rohlfs participated at the Arts and Crafts Exhibition at the National Arts Club in New York in December 1900
"In January 1900, in the first article published about Rohlfs's furniture, Charlotte Moffitt noted Green's contributions, reporting in House Beautiful that Rohlfs's 'furniture is not turned out rapidly, for, excepting for the assistance of his wife, who is better known as Anna Katharine Green, Mr. Rohlfs does the work himself.' Green's role in at least two important works is confirmed by visual analysis and archival records." (Cunningham)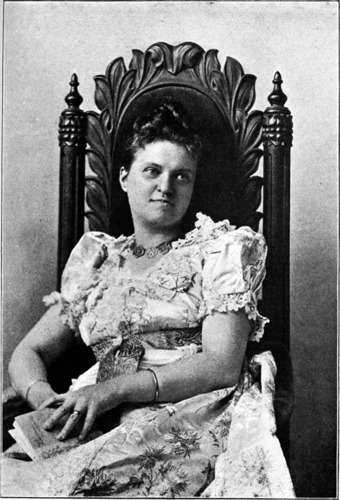 1901 — One of My Sons published
1902 — "Rohlfs is the only American furniture maker known to have participated in the International Exposition of Decorative Art in Turin in 1902. After an exhibition in Turin in 1902 Rohlfs was made a fellow of the Royal Society of Arts in London and commissioned to provide a set of chairs for Buckingham Palace. …while he and Rohlfs exhibited across the aisle from one another at the Pan-American Exposition in Buffalo in 1901, and Stickley published a picture of his booth with Rohlfs's installation visible in the background in the second issue of his Craftsman magazine, he neither acknowledged Rohlfs's participation in the exhibition, nor covered Rohlfs's work in any way in the magazine." (https://buffaloah.com/a/archsty/a-c/rohlfs/)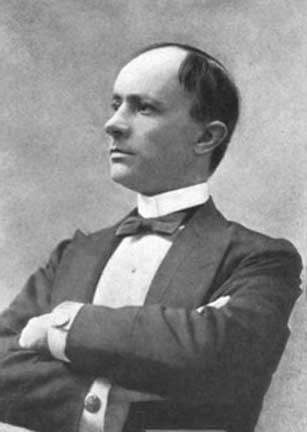 1903 — Sir Arthur Conan Doyle resurrects Sherlock in "The Adventure of the Empty House"
1905 — Room Number 3, and other Detective Stories (short story collection) published
Arsène Lupin: Gentleman Burgler by Maurice Leblanc published, introducing a gentleman thief who ends up assisting blundering police
1906 — The Chief Legatee published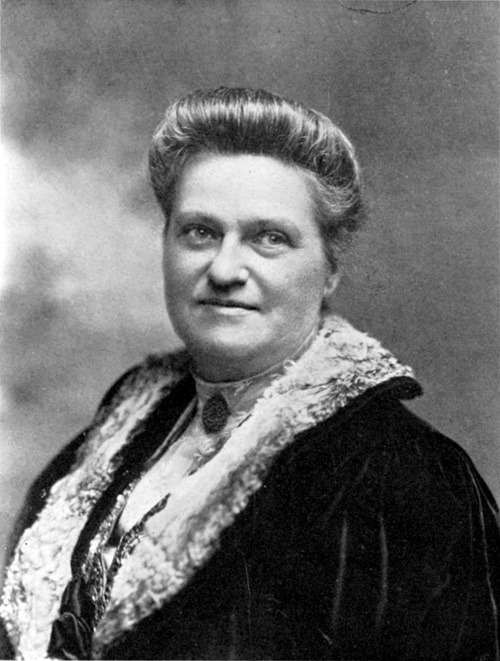 1910 — The House of the Whispering Pines published
1911 — G.K. Chesterton's first Father Brown collection, The Innocence of Father Brown, is published
1912 — "In 1912 [Anna] and her husband resided at 156 Park St. in the Allentown district of Buffalo." (https://buffaloah.com/a/archsty/a-c/rohlfs/)
World War I
July 28, 1914 — WWI begins
1915 — The Golden Slipper, and other problems for Violet Strange (short story collection) published, the first appearance of a girl detective who would inspire the creation of Nancy Drew years later
1916 — To the Minute; Scarlet and Black: Two Tales of Life's Perplexities published
1917 — The Mystery of the Hasty Arrow published
"Letter to Sherlock Holmes" published in the Los Angeles Times, Dec 16, 1917:

"My Dear Sherlock Holmes,
"It is with regret that I learn from a recent notice in one of our papers that you have become afflicted with rheumatism. I trust, however, that it may not seriously interfere with the continuance of your illustrious career. I know whereof I write, for the malady has clung to me ever since I was entrusted with the solution of "The Leavenworth Case" by my friend Anna Katharine Green. I had no choice but to go on in her service, she kindly permitting me to engage as assistant such a clever fellow as Sweetwater. And on one occasion when "That Affair Next Door" gave me unusual concern, Miss Butterworth not only helped me during a severe attack of my, permit me to say, our enemy, but aided in the disentanglement of a complicated situation by her astuteness.
"I am just through with the case of "The Hasty Arrow," an extremely involved matter and rather unusual since it aroused my sympathy and at the same time gave me no end of concern before it was cleared up. Now that the whole matter has been settled to the satisfaction of the authorities and Miss Green, I understand that the affair with its intricacies, love, pathos and tragedy is to be published in book form with such additions as will make the report more full than the papers made it at the time it took place.
"As soon as a copy of the book is to be had, it will give me pleasure to send you one. At the same time, may I express the hope that your rheumatic affliction has not unduly influenced you to determine to make your "Last Bow." Try to induce Conan Doyle to give you some clever fellow as an assistant, for now that we have a bond of sympathy, let us proceed to end our days in the harness and help our friends Doyle and Green out of their various difficulties as occasion may demand.
"With keen appreciation, I am,
"Yours truly, EBENEZER GRYCE"
November 11, 1918 — WWI ends
1919 — "18 September 1919: Curtiss Engineering Corporation test pilot Roland Rohlfs set a Fédération Aéronautique Internationale (FAI) World Record for Altitude when he flew a Curtiss 18T-2 Wasp triplane, U.S. Navy Bureau of Aeronautics serial number A3325, to an altitude of 9,577 meters (31,421 feet) over Roosevelt Field, Long Island, New York." (https://www.thisdayinaviation.com/tag/roland-rohlfs/)
The Golden Age Begins
1920 — Agatha Christie's first Poirot mystery The Mysterious Affair at Styles published
1923 — The Step on the Stair published
Dorothy L Sayers's first Lord Peter Wimsey mystery Whose Body? published
Dashiell Hammett's Continental Op first appears in a story published in The Black Mask magazine
March 27, 1928 — Sterling Rohlfs (son), a ranch manager, dies piloting a private plane over Mexico. He is survived by his wife, Mary Elizabeth Walther (dies 1981), and two daughters, Anna (dies 2003) and Rosamund (dies 1994).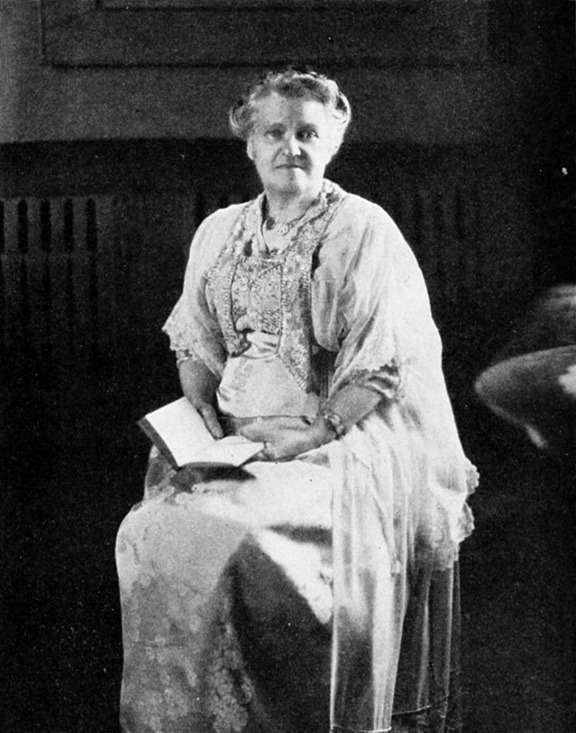 1930 — Rosamond Rohlfs (daughter) dies. She is survived by her husband, Robert Twitty Palmer (dies 1944).
Agatha Christie's first Miss Marple mystery Murder at the Vicarage published
1932 — Raymond Chandler's first detective story "Blackmailers Don't Shoot" published
Anna's Death
April 11, 1935 — Anna dies in Buffalo, age 88
New York Times: April 12, 1935. "A.K. Green Dies. Noted Author, 88. 'The Leavenworth Case' in '78 Followed by 36 Other Books. Wife of Charles Rohlfs. Wanted to Write Poetry. Wrote Detective Stories to Draw Attention to Her Verse. Changed Mystery Fiction." (emphasis mine)
June 30, 1936 — Charles Rohlfs dies, age 83
New York Times: July 1, 1936. "Charles Rohlfs, Designer, is Dead. Manufacturer, 83, Is Credited With Having Originated Mission Furniture. Began Career on Stage. Starred in Mystery Drama Taken From Novel by Wife Anna Katharine Green."
1941 — Howard Haycraft's Murder for Pleasure claims Green as "Mother of Detective Fiction"
March 22, 1974 — Roland Rohlfs (son) dies. His wife, Alta Helen Pearce, had died in 1963.
References
"Anna Katharine Green." The Successful American, Vol 7, January 1903.
"Charles Rohlfs." The Successful American, Vol 7, January 1903.
"Charles Rohlfs and Anna Katharine Green." Buffalo Architectural Museum.
Complete Works of Anna Katharine Green, The. Delphi Classics, 2017.
Cunningham, Joseph. "Anna Katharine Green and Charles Rohlfs: Artistic collaborators." The Magazine Antiques. December 2008.
Greene, Richard Henry. Greene (Green) Family of Plymouth Colony. 1909.
Harkins, E.F. and C.H.L. Johnston. "Anna Katharine Green." Little Pilgrimages Among the Women Who Have Written Famous Books. 1901.
Kansas City Star, "Writing her First Book: How Anna Katherine Green's 'The Leavenworth Case' Came to See the Light." May 27, 1900.
Leavenworth Case, The. Penguin edition with introduction by Michael Sims, 2010.
Maida, Patricia D. Mother of Detective Fiction. 1989.
Motherofmystery.com maintained by Mark Heiman. (Head here for numerous articles published during Anna Katharine Green's lifetime to hear from her contemporaries and from her own mouth!)
"Rohlfs, Anna Katharine Green." National Cyclopedia of American Biography, Vol. 9. 1899.
"Rohlfs, Charles." National Cyclopedia of American Biography, Vol. 9. 1899.
A Deed of Dreadful Note
Coming May 30…
A Deed of Dreadful Note, first in the Anna Katharine Green Mysteries, is the first and only historical fiction ever written featuring the Mother of Detective Fiction!
Fifteen years before Sir Arthur Conan Doyle published A Study in Scarlet, Anna Katharine Green began writing The Leavenworth Case, inspiring the creation of detectives like Sherlock, Poirot, and Wimsey, as well as almost every device and convention we now recognize as standard in detective mystery fiction.
When her father's client is found murdered, Anna takes up the call to prove innocent the young girl accused of the murder. The investigation inspires many of the events, characters, and descriptions that would later be published in her debut novel.
A love letter to mystery and writing itself, A Deed of Dreadful Note is an homage and reintroduction to an author who was the Agatha Christie of her time but a forgotten female today.
This book is a fictionalized account of how Anna Katharine Green's first novel may have come to be…
Pre-Order Now!
Ebook—Amazon
Audiobook—wherever audiobooks are sold! Support local and pre-order through Libro.fm!
Print—Pre-order a signed copy from me here! Support local and ask your favorite independent bookstore to order in a copy!
—Learn more about Anna Katharine Green—
Watch my YouTube Channel playlist all about Anna Katharine Green.
November 11th is Anna Katharine Green's birthday! Read this post to learn more about her impact on mystery fiction.
Find my full review, great quotes, and learn how Anna Katharine Green inspired Agatha Christie here from when I re-read The Clocks, and began to really research who this Green woman was.
Find my full review and great quotes here from the first time I read The Leavenworth Case.
Find my full review and great quotes here from the first time I read That Affair Next Door, the first Miss Butterworth case.
—Follow to Learn More—
Sign up for my newsletter to be the first to hear all the details! You'll also receive The Leavenworth Case, complete with my special introduction, for FREE for signing up!
Be sure to also follow me on Instagram and Facebook to hear the latest news concerning new book releases and events. And of course, subscribe to my YouTube channel!
You can also add my books to your Want to Read list on Goodreads! Follow my Author Page while you're there so you'll be notified when this new book is updated! You can add A Deed of Dreadful Note to your Want to Read list here!