Death of a Christmas Tree Salesman Now Available for PRE-ORDER!
Death of a Christmas Tree Salesman Now Available for PRE-ORDER!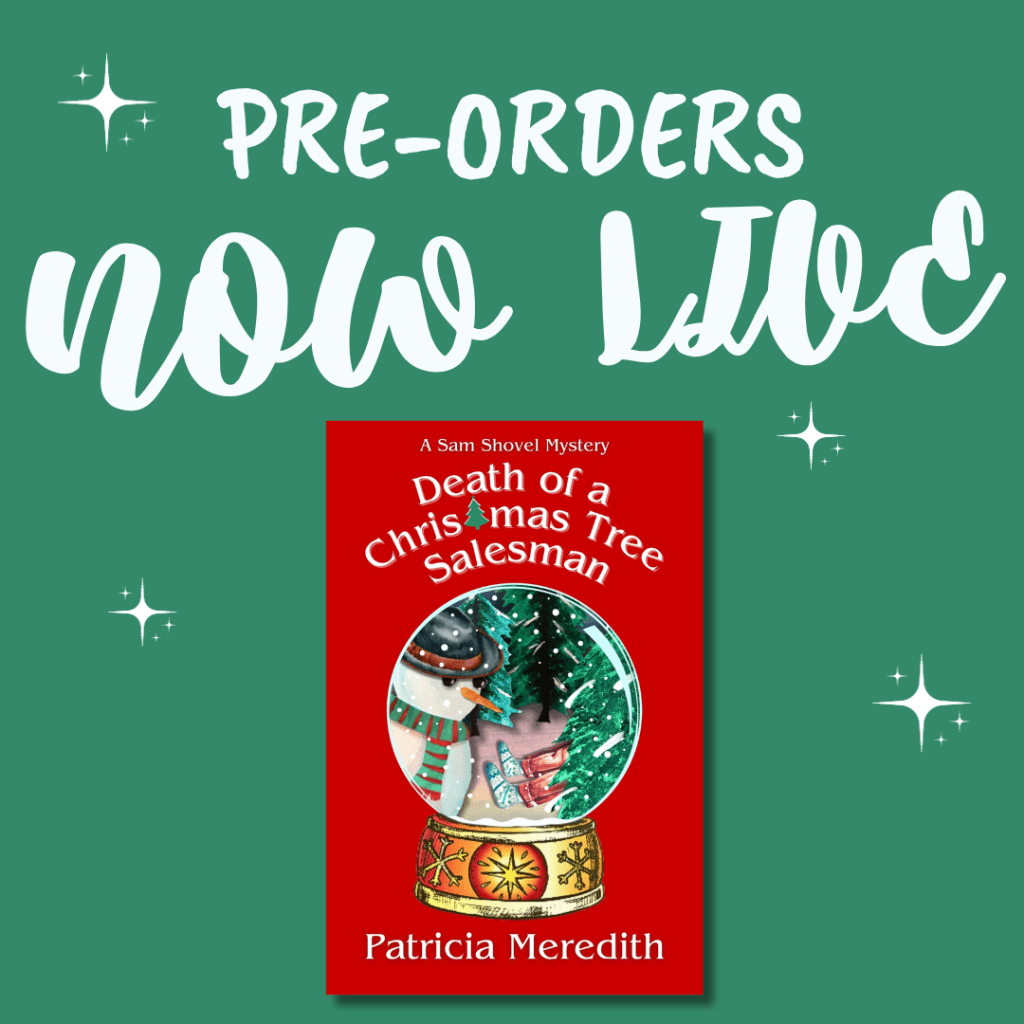 Pre-order your copy now to ensure you get it in time for Christmas!
Sam Shovel only comes to life for twelve days a year at Christmastime, and this year, he's in time to solve a murder mystery at the North Pole. O. Tannenbaum—the world's largest supplier of Christmas trees—has been murdered, and although Nick and Nora Claus are too busy to solve the mystery, Sam has enough time on his branchy hands to take a stab at it.
The North Pole is full of suspects, from the owners of the neighboring candy cane farm to Santa himself! But which Santa? Is it Nick Claus, Père Noël, Sinterklaas, Ded Moroz, der Weihnachtsmann, Sheng dan Lao ren, Baba Noël, or someone else entirely?
Woven with enough Christmas references to choke a reindeer, find out if Sam succeeds in catching the killer in Death of a Christmas Tree Salesman.
A fantastical Christmas cozy mystery perfect for enjoying with a cup of hot cocoa and a cookie any time of year!
Pre-order now in your favorite format: available in hardback, ebook, and audiobook!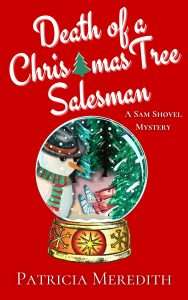 Early Reader Reviews
"Cookies, candy, presents…and murder! A holiday mystery that will leave you questioning…and craving sweets!" —Niko Sollazzo, @nikosbookreviews, BookTuber
***
"The most adorable story! If you love cozy mysteries with big Christmas spirit this is the book for you! Wonderfully written and a joy to read! I definitely recommend!" —Melissa, @christianbooksandcoffee, Bookstagram Reviewer
***
"A definite winner read for anyone looking for that cozy, nostalgic Christmas feel with murder thrown in!" —Tori Tecken, Author and BookTuber
***
"An absolutely charming and unique Christmas story. I really enjoyed the world-building of this particular Christmas-land! I appreciated all the research and attention to detail of different Christmas traditions and foods from all around the world and how they were brought together.… The mystery kept me guessing all the way. I hope to see Sam back again next year." —Kirsten, @recipebookworm, Bookstagram Reviewer
***
"A wonderful tale filled with Christmas references. This is a new Christmas tradition for us!" —An Erudite Adventure, BookTuber
***
"Death of a Christmas Tree Salesman is a brilliant, thought-provoking look into the world of the North Pole, with colorful characters and a take on Santa Claus that you've never seen! This little mystery will keep you on the edge of your seat! I can't wait for more mysteries with Sam Shovel and his friends!" — Noelle Austin
***
"You will love this cozy, Christmas mystery! Ideally read by Christmas tree lights with a plate of your favorite Christmas cookies by your side, this story is full of charming, quirky characters and numerous Christmas traditions from around the world." — Lydia Pierce
***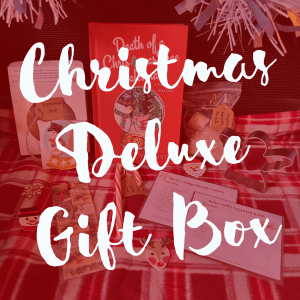 Also available in a special Christmas Deluxe Gift Box!
Death of a Christmas Tree Salesman Deluxe Gift Box now available for pre-order!
Make this Christmas one you'll never forget with the gift of this deluxe book box. Inside you'll find:
—One signed hardback edition of Death of a Christmas Tree Salesman
—One handmade peppermint soap from Honey Mountain Hives, LLC @honeymountainhives_
—One handmade Christmas bookmark with snowflake dangle
—One Christmas cookie cutter
—One package of hot cocoa mix with "unassembled snowman" marshmallows
—Two laminated recipe cards for recipes included in Death of a Christmas Tree Salesman
—One candy cane
—Christmas stickers
Each box will be specially decorated on the outside, with gift-wrapped items inside to make it the perfect addition for under your Christmas tree! (Some items will vary in appearance such as gift wrap, bookmark paper, and cookie cutter design.)
This box worth over $65.00 is available for a short time at the special pre-order price of just $49.99. The price will increase after Black Friday so hurry and pre-order now!
You can even add-on extras like:
—More signed hardback editions of Death of a Christmas Tree Salesman
—Signed paperback editions of other books by Patricia Meredith
—Christmas earrings in a variety of styles (more info coming soon)
Pre-orders will be shipped to arrive in time for Christmas!
ONLY AVAILABLE AT GAMES-AFOOT.SQUARE.SITE!
Special thanks to @honeymountainhives_ for collaborating with me on this box! Visit her website at HoneyMountainHives.com to learn more!
Pre-order now!
Add Death of a Christmas Tree Salesman to your Goodreads Want to Read List today!
Subscribe to my newsletter and follow me as @pmeredithauthor on YouTube, Instagram, and Facebook to be the first to hear when more news drops!