Butcher, Baker, Candlestick Taker COVER REVEAL
Butcher, Baker, Candlestick Taker COVER REVEAL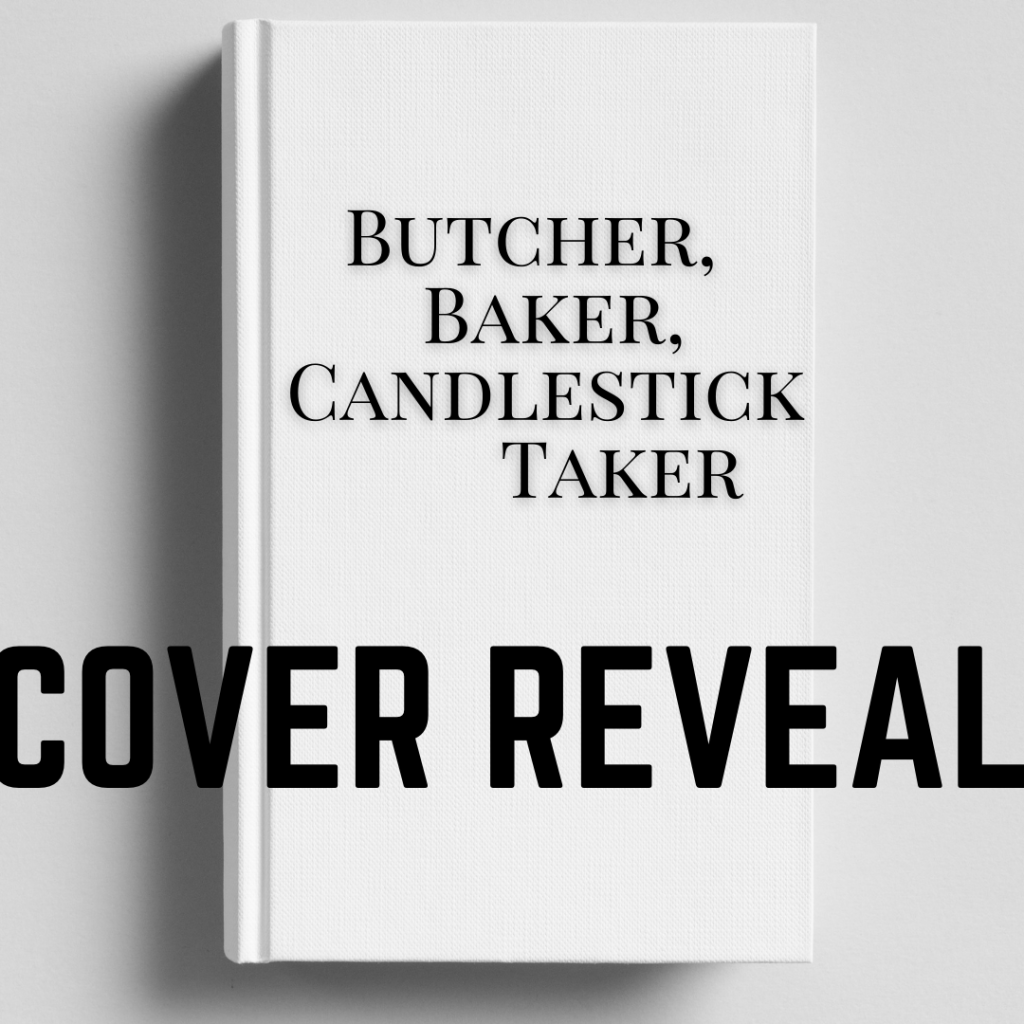 I am so excited to reveal to you all the cover for the first book in the Spokane Clock Tower Mysteries, Butcher, Baker, Candlestick Taker!
Set in Gilded Age Spokane, Archie Prescot has traveled across the country to design the now-iconic Spokane clock tower for the new Great Northern Railroad Depot. When his talent for creating unique clock chimes connects him with a local patroness, he is thrilled, until she is discovered dead in the workshop of his new colleague.
Her grand home on the South Hill provides ample suspects, as Archie works with his lodgers, Detective Carew and his twin brother, to prove his fellow inventor and himself innocent of the crime. While on the hunt for the murderer, romance crops up when a young lady crosses his path with a mysterious past of her own. Six intersecting storylines create a cohesive look at a convoluted murder that will require all points of view to discover the truth…
And now the moment has come…
Drum roll please…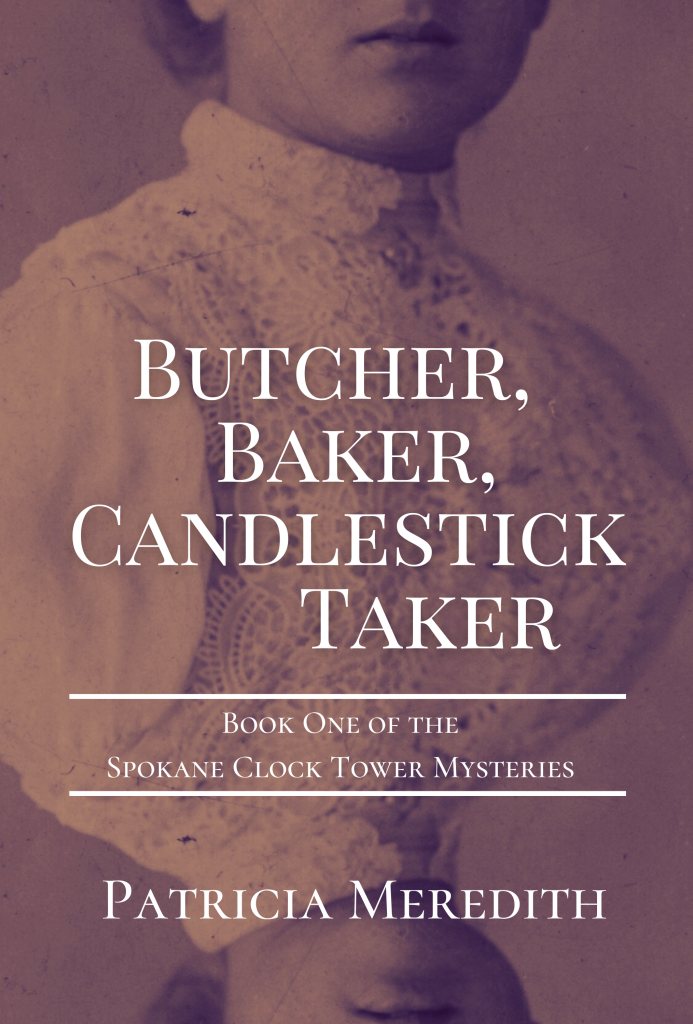 I'd love to hear what you think in the comments?????
Butcher, Baker, Candlestick Taker is the first in the Spokane Clock Tower Mysteries and will be available in all your favorite formats: print, ebook, and audiobook wherever books are sold. Narrator Rebecca Cook (Spokane local!) brings to life the story's narrative and characters in a way that will make you feel like you're standing in the midst of the action.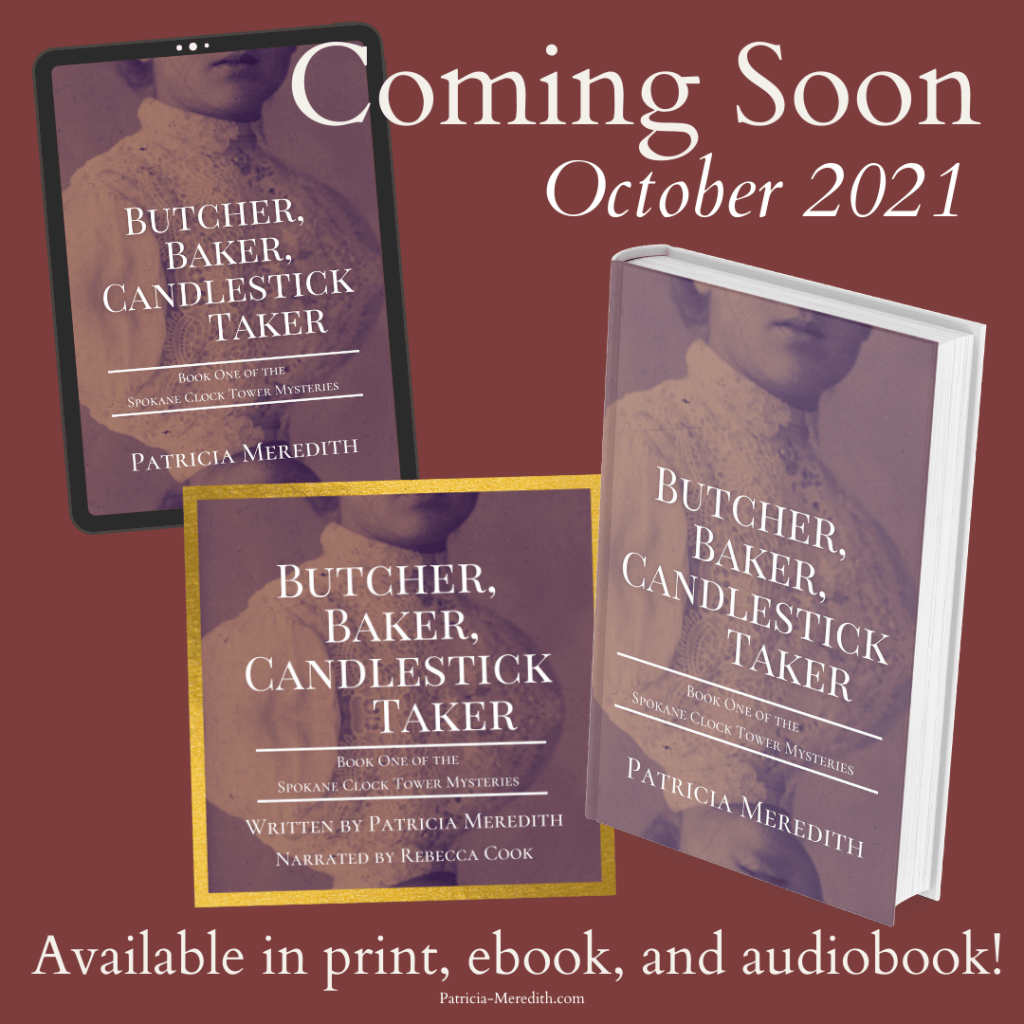 You can pre-order the ebook now, print and audiobook coming soon!
It's never too early to start asking your library if they'll be getting a copy! The more requests they get, the more likely they are to make it available. (I LOVE libraries! More on that later…)
I hope you'll do me the honor of adding Butcher, Baker, Candlestick Taker to your pre-order list today and your To Read List on Goodreads!
I can't wait to share more about this historical mystery in the coming months as we count down to publication!
Remember, for the latest updates, be sure to follow me as @pmeredithauthor (Facebook, Instagram, and Goodreads).
Sign up for my newsletter to get a taste of my writing by reading my short story Escapades of a Spokane Thief and to be the first to hear updates!
Thank you for reading!