PUBLICATION DAY for Butcher, Baker, Candlestick Taker
PUBLICATION DAY for Butcher, Baker, Candlestick Taker
It's here!!!!
Watch my unboxing video here or on YouTube!
"A vivid and intense historical thriller featuring murder and mystery, mayhem and madness in 1901 Spokane."

— New York Times bestselling author William H Keith
Archie Prescot has traveled across the country to design the now-iconic Spokane clock tower for the new Great Northern Railroad Depot. When his talent for creating unique clock chimes connects him with a local patroness, he is thrilled, until she is discovered dead in the workshop of his new colleague. Her grand home on the South Hill provides ample suspects, as Archie works with his landlords, Detective Carew and his twin brother, to prove his fellow inventor, a blind Japanese man, and himself innocent of the crime. While on the hunt for the murderer, romance crops up when a young lady crosses his path with a mysterious past of her own. Six intersecting storylines create a cohesive look at a convoluted murder that will require all points of view to discover the truth…
Butcher, Baker, Candlestick Taker is the first in the Spokane Clock Tower Mysteries set in Gilded Age Spokane.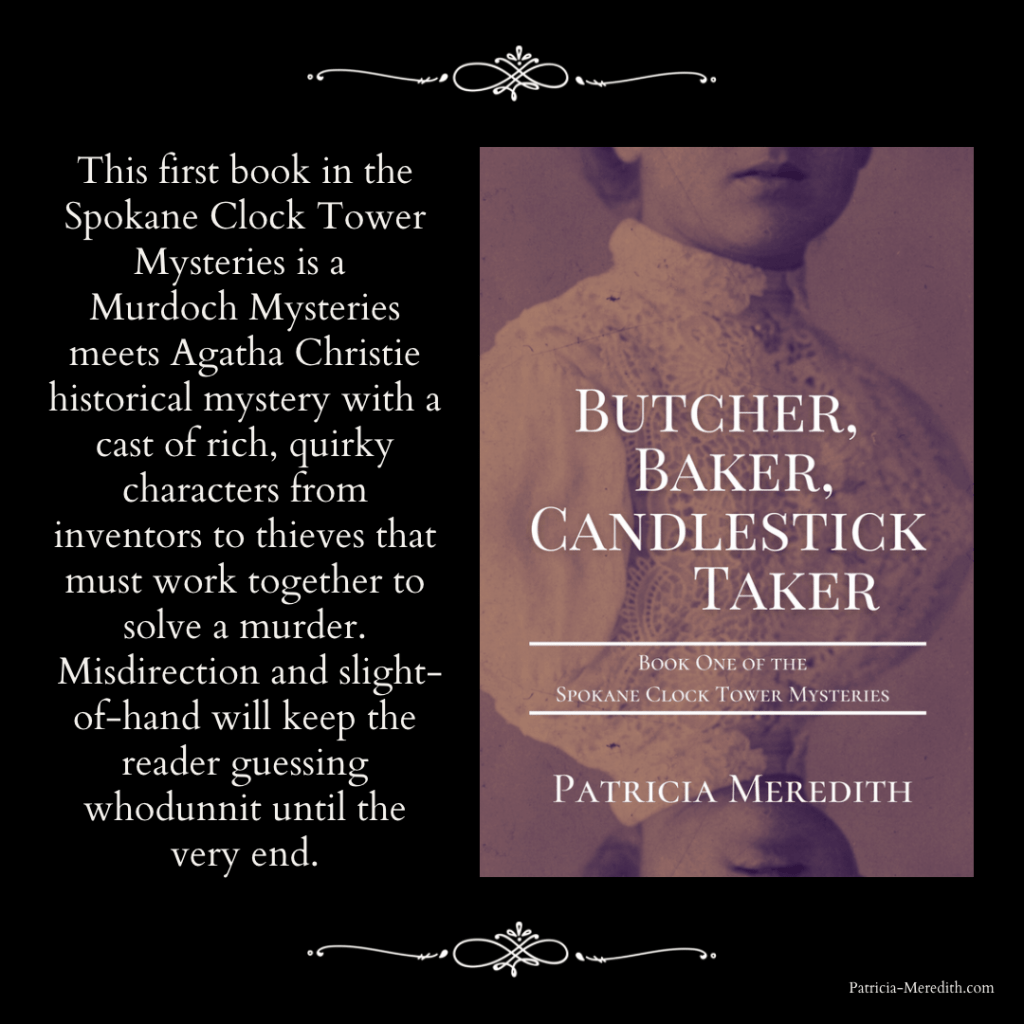 Where to Buy
Butcher, Baker, Candlestick Taker is available in all formats wherever books are sold!
Print
ISBN: 978-1-0878-8594-0
Support local! Buy from your favorite independent bookstore:
Ebook
Audiobook
ISBN: 978-1-6670-0684-0
Libro.fm (support local!)
Check it out from your local library, or if they don't have it, request it! Remember, you're still supporting your favorite authors by supporting your local library!
Where to Find Me
Support My Writing and the Book
Want a cool book tote, mug, magnet, or more and also support your new favorite author? Check out my new Zazzle shop!
It would be absolutely amazing to me if you'd consider buying an item or two. Then, when someone asks you about it, you can tell them about my book and send them my way!
"Because the point of all this…is to write more books!"

—My paraphrase of a line from my favorite movie: That Thing You Do!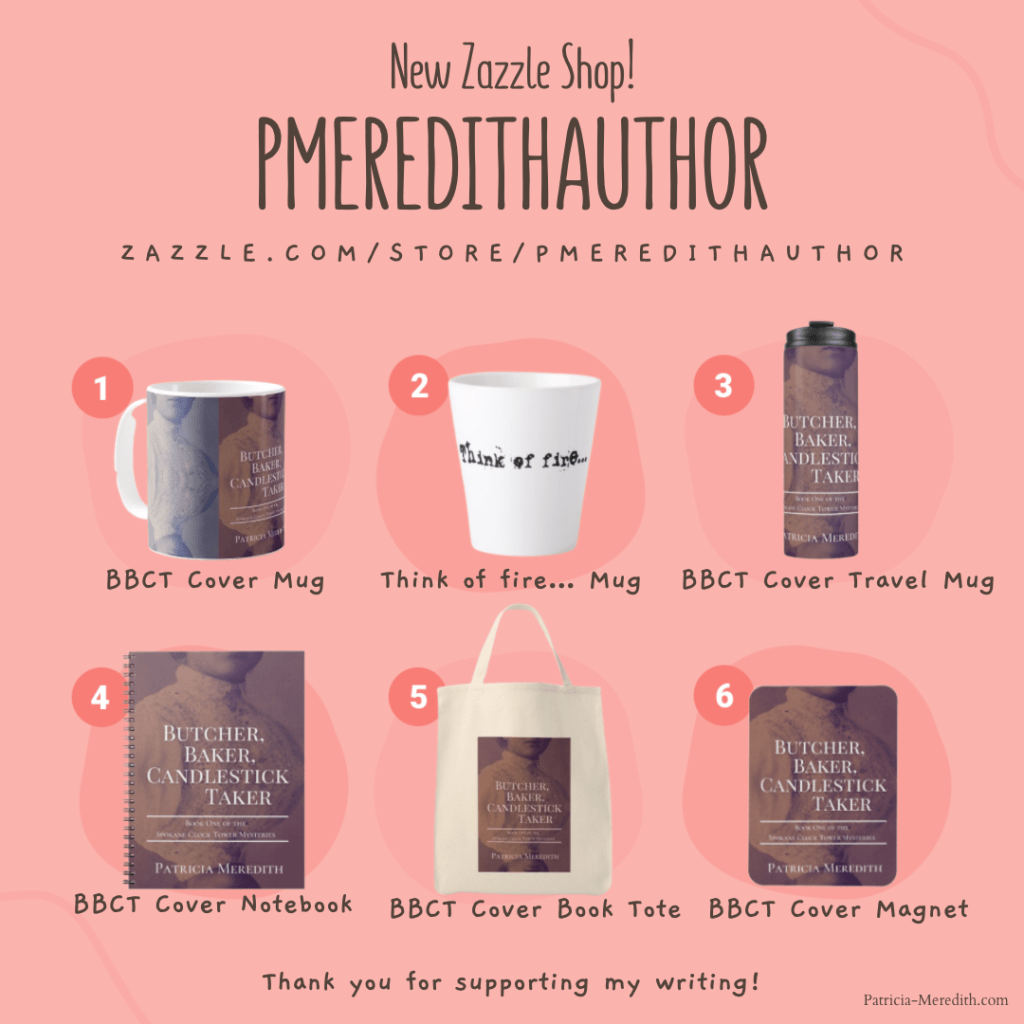 Remember that all links to everywhere you need can be found at linktr.ee/pmeredithauthor.
Thank you, thank you, THANK YOU for your support! Without you there would be no book!
Now go enjoy Butcher, Baker, Candlestick Taker! I can't wait to hear what you think!!!