I Want to Come to Your Book Club
I Want to Come to Your Book Club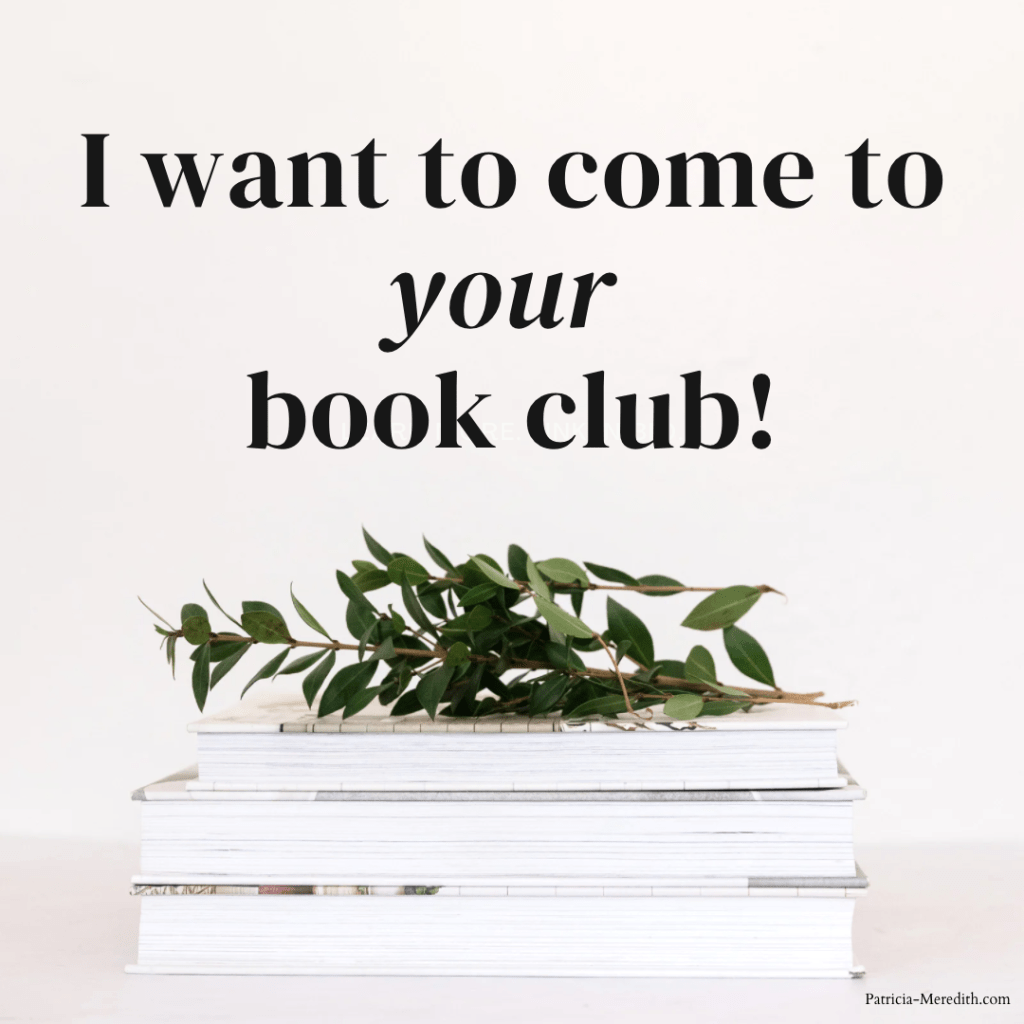 What's cooler than having the author join you for your discussion?!
I had the extreme honor recently of attending a local Spokane book club and joining their discussion of my historical mystery, Butcher, Baker, Candlestick Taker! We had so much fun!
I brought several of the books I used for research and we passed those around while I answered their questions. The favorite was the 1902 Sears Roebuck Catalog—there are plenty of amazing and odd things in there!
We discussed everything from how I picture some of my characters to my plans for the next two books in the series to all the historical research behind the books! Some of my favorite questions included:
Which characters will we get to see more of in the next book?
How long did it take you to write this book? How many hours of research?
How much do you know about each of the characters? How do you picture them? Do you have a favorite?
Where can I find a map of Spokane to go with your book? (I have an interactive one right here!)
Why a blind blacksmith? Is his tongue-clicking technique a real thing?
How did you learn so much about clockworks?
What local historical event is going to take place in the sequel?
Is this your first book? (Click the Books tab in the menu to learn more about all my projects, including my short stories and poems!)
You have twelve books planned for the series, does that mean you know what's going to happen in each one?
Do you have any other book series in the works?
Want to know the answers to some of these questions? You just have to ask!
Has your book club read Butcher, Baker, Candlestick Taker? I would love to meet with you and answer all your questions about the research, writing process, and character development that went into the writing of the book!
Please reach out on Facebook or Instagram or email me at author(at)patricia-meredith.com.
I am available for both in-person (in the Spokane area) and virtual events (anywhere in the world!). I can't wait to hear from you!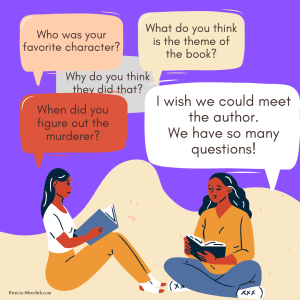 Goodreads: Ask the Author
Not a member of a book club? Did you know you can ask your favorite authors anything you'd like over on Goodreads? If you head over to my author profile, there's a box where you can ask the author questions. I'd love to answer yours!
Be sure to follow me there to receive updates when I publish a new book or offer a giveaway!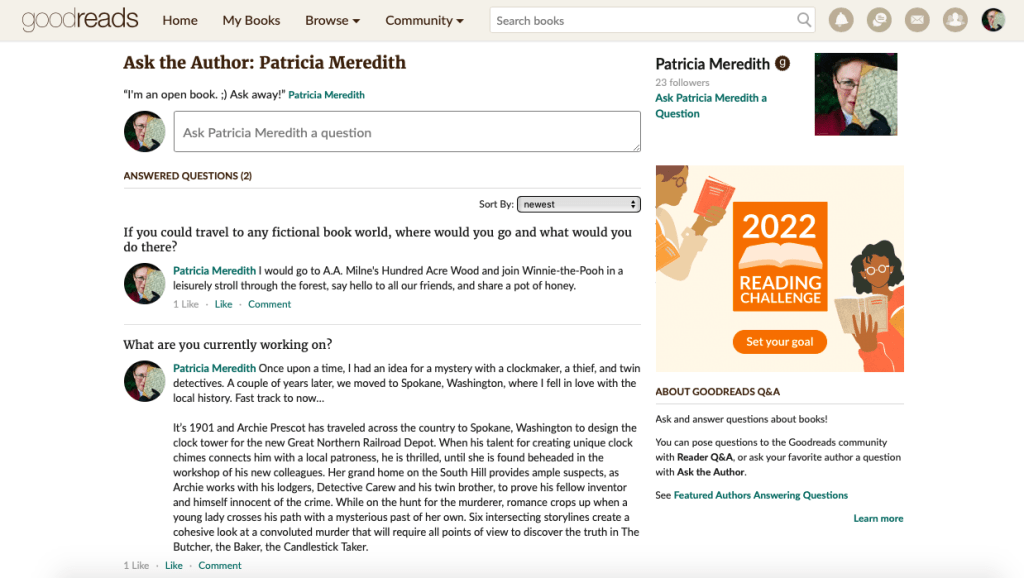 Thank you for reading! I look forward to hearing your questions!
Check out my YouTube channel to find answers to some of your questions right now! Be sure to like and subscribe while you're there!