Tales with De Sales Podcast Interview
Tales with De Sales Podcast Interview
I had the extreme honor of joining Jayne De Sales for an interview on her marvelous podcast, Tales with De Sales. This is a podcast "exploring fiction that cultivates the good, the true, and the beautiful."
We talked about Butcher, Baker, Candlestick Taker, historical fiction, living in Spokane, and why history itself is so important.
We kicked it all off by discussing my favorite book of all time, To Say Nothing of the Dog by Connie Willis.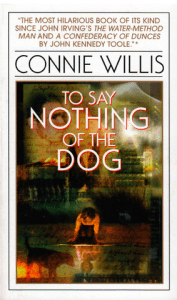 "It is a temporal universal that people never appreciate their own time, especially transportation. Twentieth-Century contemps complained about cancelled flights and gasoline prices, Eighteenth-Century contemps complained about muddy roads and highwaymen. No doubt Professor Peddick's Greeks complained about recalcitrant horses and chariot wheels falling off."

To Say Nothing of the Dog by Connie Willis
"'History is no longer a chronicle of mere events. It is science.' 'Mere events!' I said. 'Do you consider the Greeks' defeat of the Persian fleet a mere event? It shaped the course of history for hundreds of years!' Overforce waved his hand as if to dismiss them. 'Events are irrelevant ot the theory of history.' 'Do you consider the Battle of Agincourt irrelevant?' I said. 'Or the Crimean War? Or the execution of Mary Queen of Scots?'"…

As a matter of fact, they had. As Lady Schrapnell is so fond of saying, "God is in the details." …

"The action of the individual, that's the force driving history… 'The history of the world is but the biography of great men,' Carlyle writes, and so it is. Copernicus's genius, Cincinnatus's ambition, St. Francis of Assisi's faith. It is character that shapes history."

To Say Nothing of the Dog by Connie Willis
We also discussed Adorning the Dark by Andrew Peterson.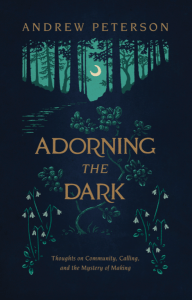 "Tolkien and Lewis held the fabric of Narnia or Middle-earth in one hand and clutched ours in the other, building a bridge so we could set out for perilous realms and return safely with some of the beauty we found there.… The stories that awaken us are meant to awaken us not only to the reality to come but to this world and its expectant glory."

Adorning the Dark by Andrew Peterson
We even dove sideways into GK Chesterton's Father Brown mysteries!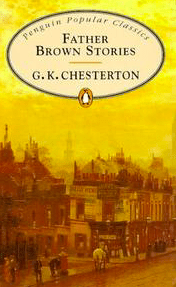 "The whole difference between construction and creation is exactly this: that a thing constructed can only be loved after it is constructed; but a thing created is loved before it exists, as the mother can love the unborn child."

GK Chesterton
You can listen to the full interview here!
Be sure to search my website to learn more about my writing and how my reading inspires my books. You can also follow me on Facebook, Instagram, YouTube, or Goodreads—while you're over there, be sure to follow my author profile and add Butcher, Baker, Candlestick Taker to your Want to Read List. Following an author ensures you'll be the first to hear when a new book is released or a giveaway is happening!
Sign up for my newsletter to receive my newest blogs delivered straight to your inbox. You'll receive my latest short story, "Murder for a Jar of Red Rum," for free for signing up!
Thank you so much for reading!