Cupboards All Bared Unboxing
Cupboards All Bared Unboxing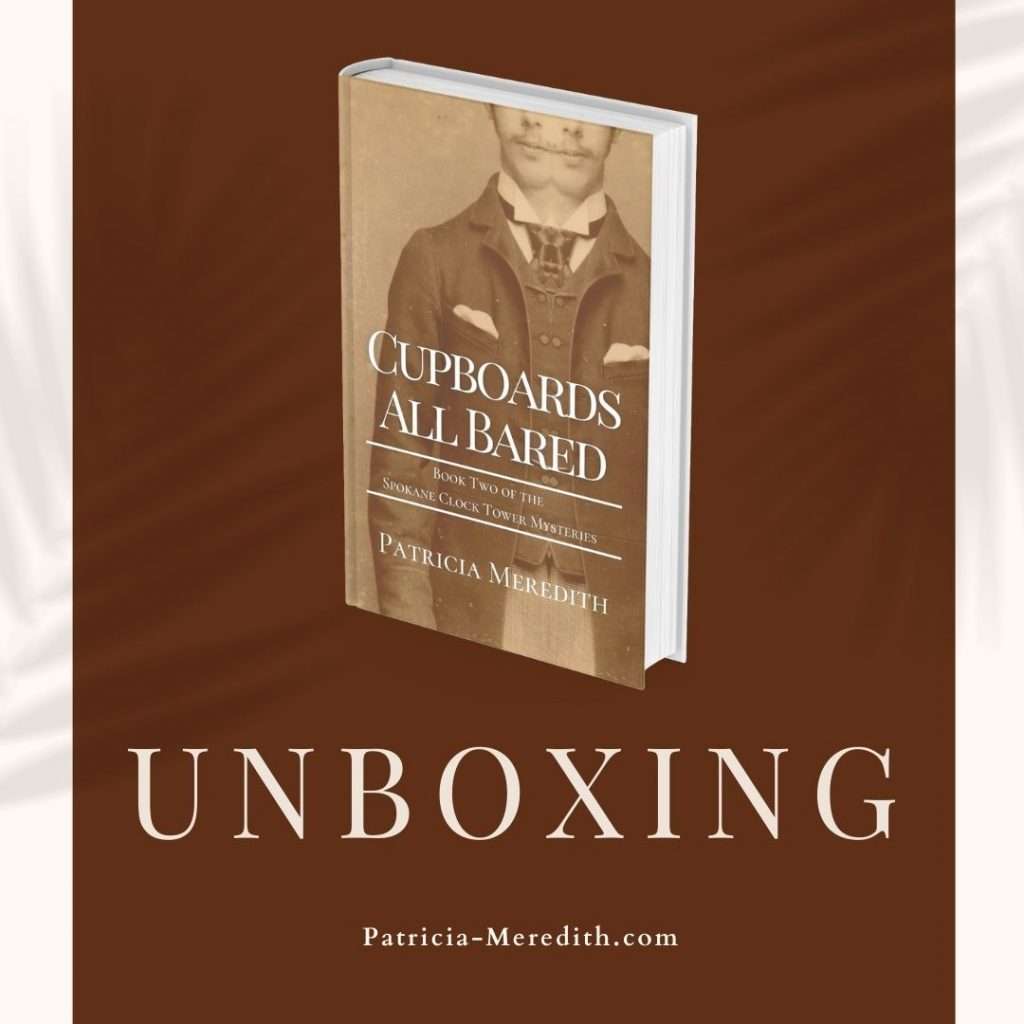 ONE WEEK TILL RELEASE!! I took the opportunity of unboxing to tell you a little more about the history, locations, new characters, and more concerning the second book in the Spokane Clock Tower Mysteries: Cupboards All Bared!
Coming May 17!
In this sequel to Butcher, Baker, Candlestick Taker, we're once again transported to Spokane, 1901. A body discovered in Hangman Creek looks to be the result of an accidental fall, but what begins as a "simple" mystery for Thomas Carew and his twin brother Bernard quickly becomes a lot more complicated, including implications that tie in with the bombings at the Idaho mines, and perhaps even President McKinley's planned visit.
In this video, I also invite you to my Book Launch Dessert Tea, happening May 20 here in Spokane!
Click the image above or follow this link to pay and RSVP to attend!
Visit Books2Read.com/CABbook to pre-order Cupboards All Bared in your favorite format. New formats are added all the time so be sure to check back, esp. after release date!
Thanks for watching, listening, reading, and all your support!