Cupboards All Bared Newspaper Articles, Countdown Day 5
Cupboards All Bared Newspaper Articles, Countdown Day 5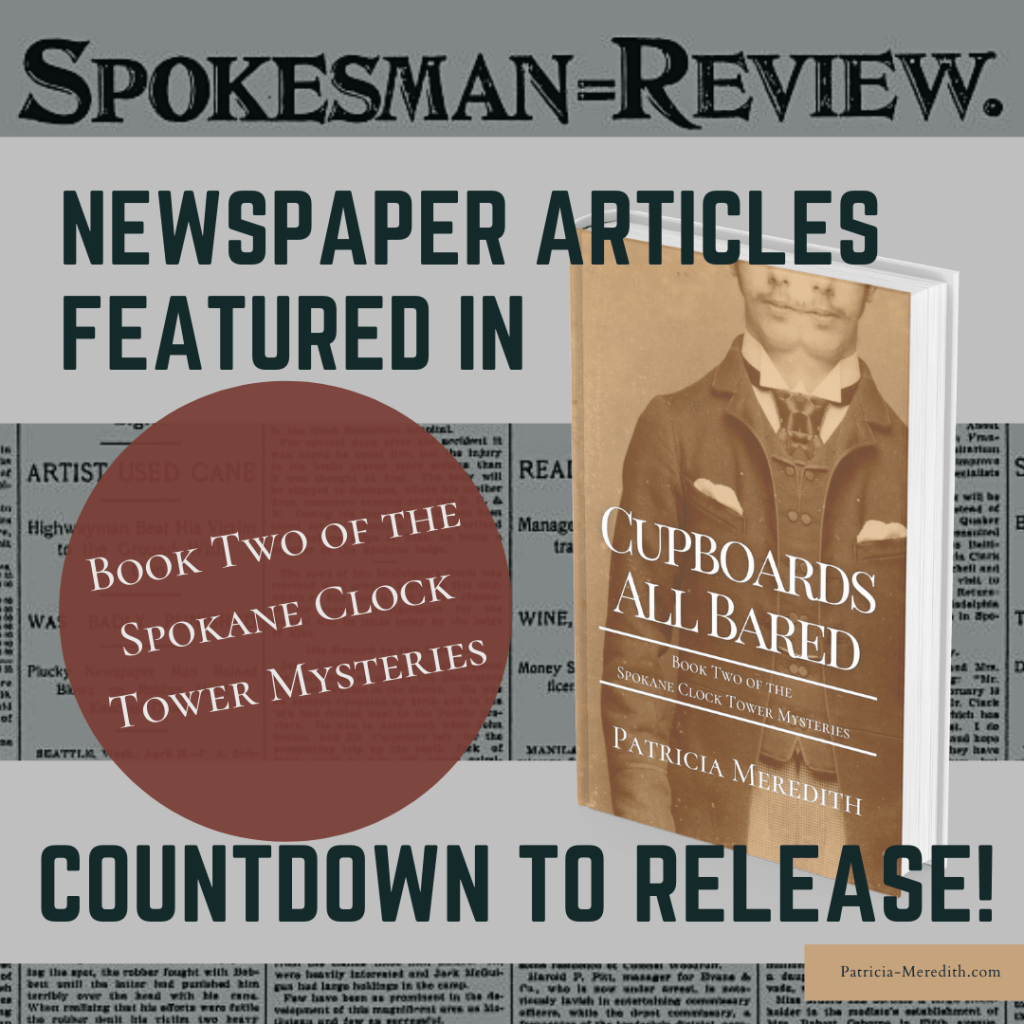 I'm so excited! Over the next few days as we near the release of Cupboards All Bared, Book 2 in the Spokane Clock Tower Mysteries, I'll be sharing a series of articles each on the day they were published back in 1901. This will culminate in the articles released the days the book takes place, so you'll be right in tune with the characters!
We begin today, on May 12, 1901…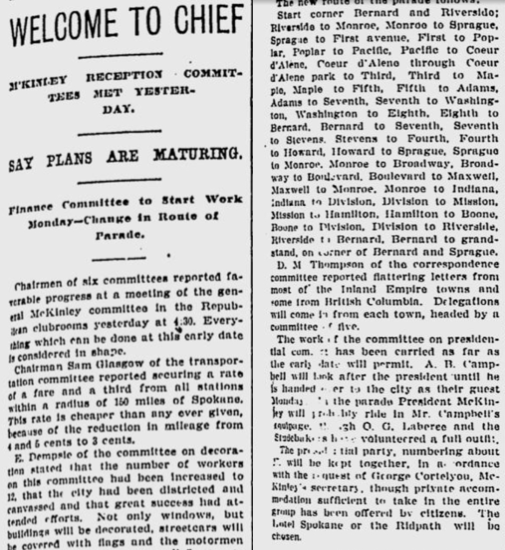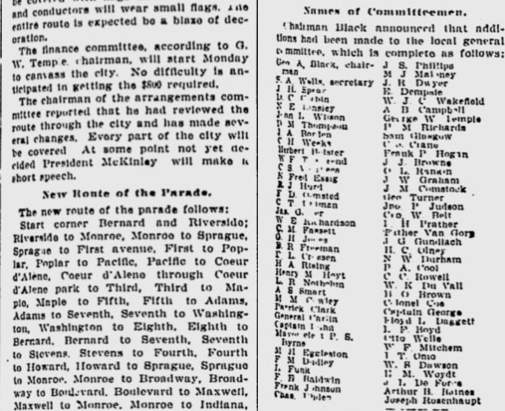 You can find the complete Spokesman-Review edition here.
Be sure to tell your friends about the Spokane Clock Tower Mysteries today! Butcher, Baker, Candlestick Taker is available in print, ebook, and audiobook; you can also request it through your local library! The sequel, Cupboards All Bared, is now available for pre-order!
To learn more about my writing and books, search my website. You can also follow me on Facebook, Instagram, YouTube, or Goodreads—while you're over there, be sure to follow my author profile and add Butcher, Baker, Candlestick Taker and Cupboards All Bared to your Want to Read List. Following an author ensures you'll be the first to hear when a new book is released (coming soon!) or a giveaway is happening!
Sign up for my newsletter to receive my newest blogs delivered straight to your inbox. You'll receive my latest short story, "Murder for a Jar of Red Rum," for free for signing up!
Thank you so much for reading!