Spokesman-Review Interview
Spokesman-Review Interview
Exciting news! I was interviewed by The Spokesman-Review! The very same paper that I'm always searching for research for my books! I am now part of that history!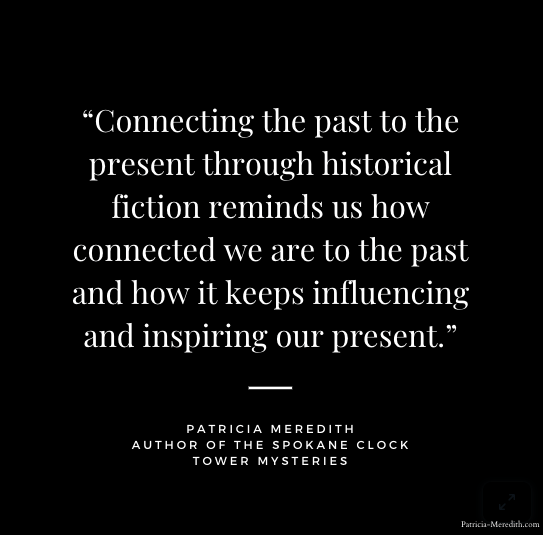 Special thanks to Cindy Hval for interviewing me! We had an incredible conversation about books—mine and others.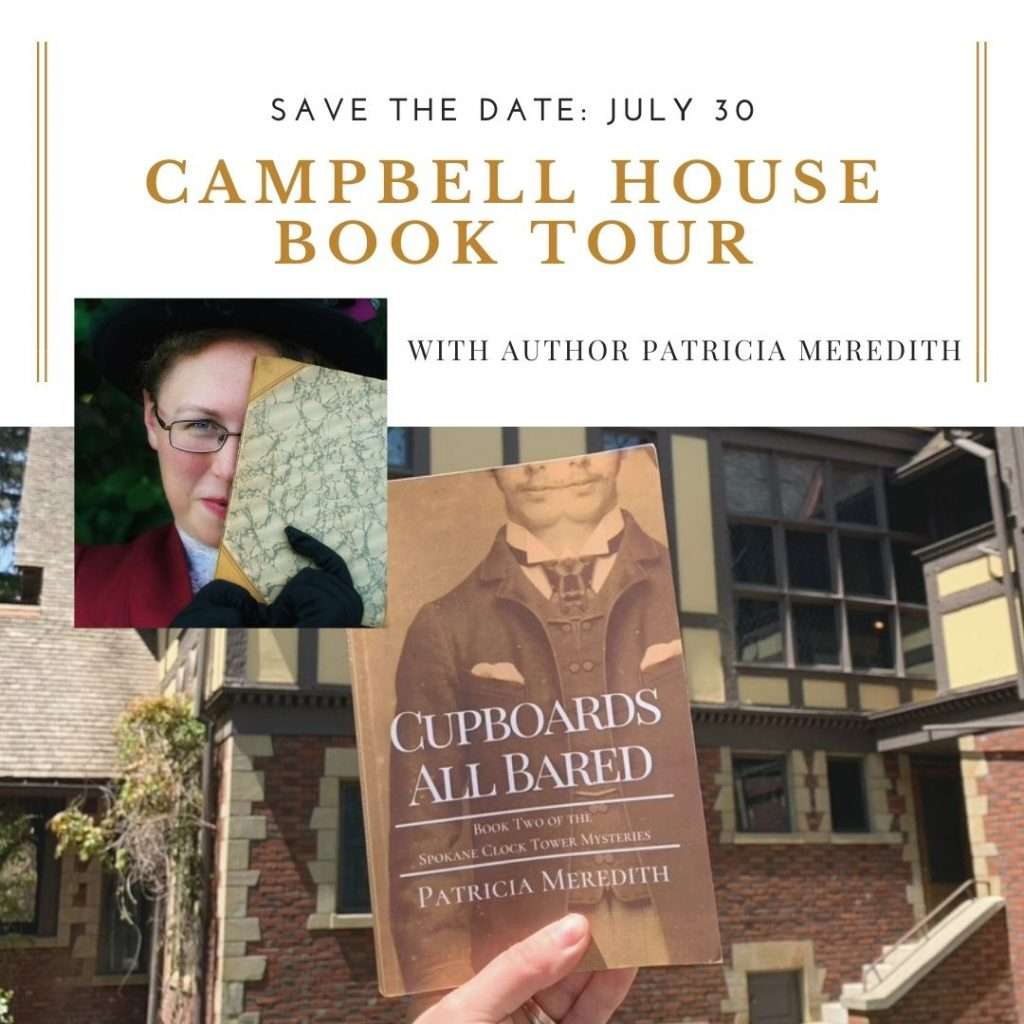 Be sure to join me TOMORROW at the Campbell House for my personal presentation and tour!
The event is July 30, beginning at noon, and is a $10 suggested donation.
Come for a reading and presentation in the auditorium at noon, then follow me next door for a guided tour of the Campbell House, to hear more about the history I've intertwined into Cupboards All Bared. 
If you miss the guided tour, come for a self-guided one between 2-4, though I'll still be there to chat and answer questions while you look around. Pick up a copy of the first two books in the Spokane Clock Tower Mysteries in the gift shop and I'll sign them!
In Cupboards All Bared, the Campbells are the prime suspects! In this sequel to Butcher, Baker, Candlestick Taker, we're once again transported to Spokane, 1901. A body discovered in Hangman Creek looks to be the result of an accidental fall, but what begins as a "simple" mystery for Thomas Carew and his twin brother Bernard quickly becomes a lot more complicated, including implications that tie in with the bombings at the Idaho mines, and perhaps even President McKinley's planned visit. 
Learn more here at the museum's website.
Bring your copies of Butcher, Baker, Candlestick Taker and Cupboards All Bared for me to sign, or purchase copies at the event!
If you can't make it to this event, perhaps you could join me NEXT Saturday in Coeur d'Alene?
Saturday, August 6 at 5:00 p.m. join local authors Patricia Meredith, Chris Bieker, and Dave Reynolds in a discussion of what it's like to write Spokane mysteries at the Well-Read Moose in Coeur d'Alene!
Patricia Meredith is the author of the Spokane Clock Tower Mysteries, a new historical mystery series set in 1901 Spokane surrounding the building of the now-iconic clock tower. Pick up Butcher, Baker, Candlestick Taker and Cupboards All Bared, the first two books in the series.
Chris Bieker is the author of modern-day mysteries set in Spokane featuring her humorous detective Rex Begonia (the names are one of the highlights of her books!). So far, she's released two books in her series: Murder at Manito and Blood on Bloomsday.
Dave Reynolds is the author of a non-fiction personal mystery. He set out to uncover the truth about his uncle, a Spokane area 'farm boy' who was lost during a secret mission in WWII. Not Forgotten: A Pacific Northwest Family Brings Their Soldier Home is a real-life Spokane mystery.
Find out how we each were inspired by Spokane to write mysteries in three separate genres at the Well-Read Moose August 6th!