One-of-a-Kind Sale
One-of-a-Kind Sale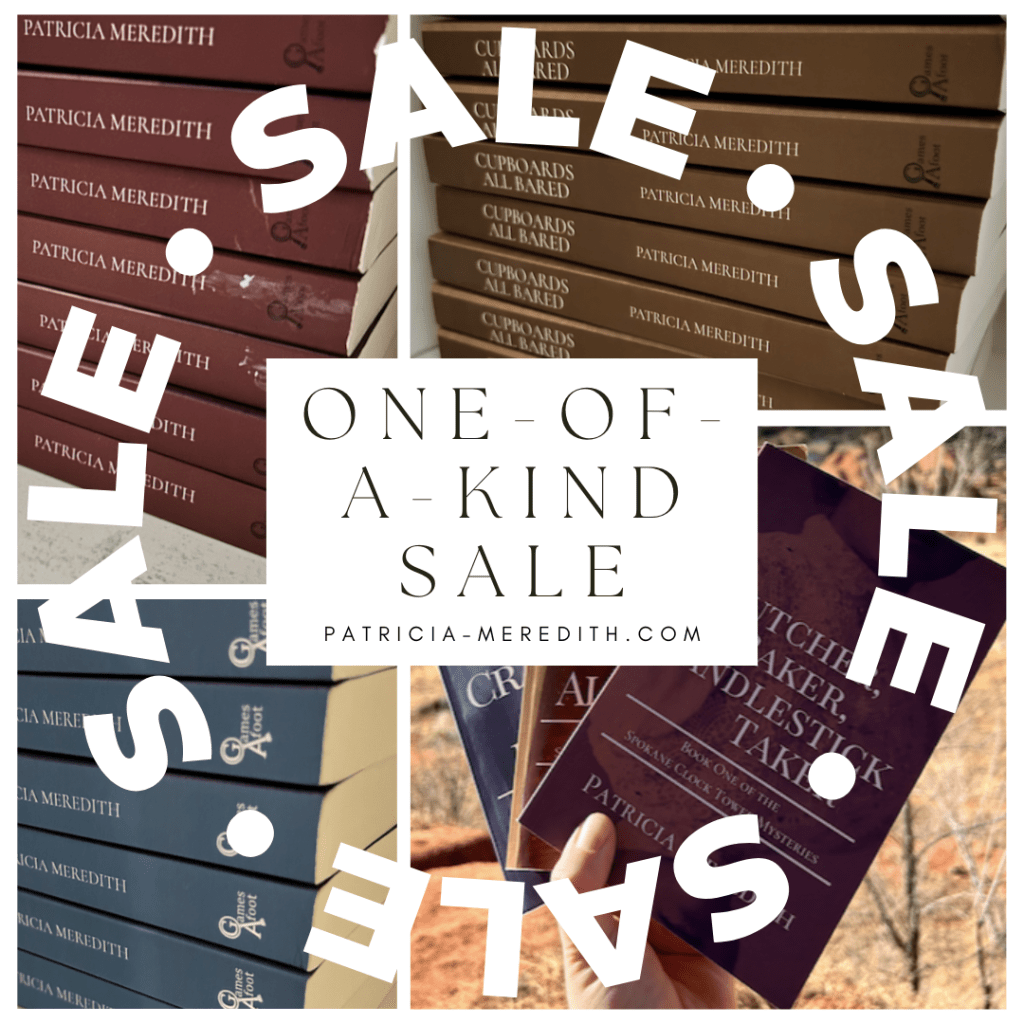 Happening now!
Bent spines, off-center covers, glue on the spines—these things happen in printing. These copies are one-of-a-kind because they are not "perfect."
Now's your chance to pick up SIGNED COPIES of the first three books in the Spokane Clock Tower Mysteries for ONE LOW PRICE!
Normally $16.99 each, pick up all three for just $30. 
Give these books a home. The insides are just fine, and full of the mystery you'll love!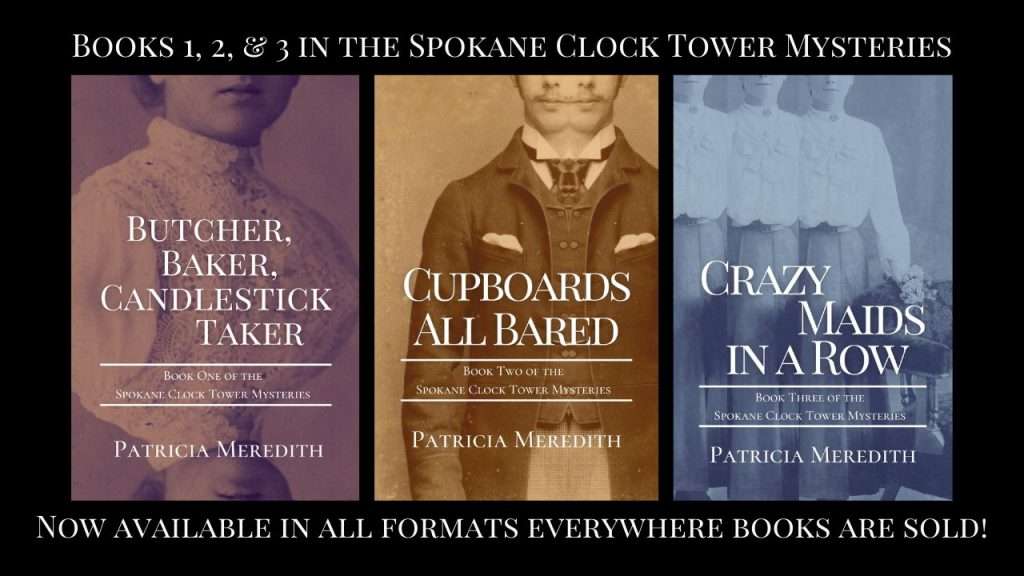 The Spokane Clock Tower Mysteries
"Not only surpassed my expectations, Butcher, Baker, Candlestick Taker also fired up my brain and I still can't get the feeling out of my head.… Her books are a high that no drug can match." — @purposeofabook, Bookstagram Reviewer
"I was in suspense the whole time." —Alex Fergus, Spokane Historian
"Page-turning addicting!" — @thegingermorticia, Bookstagram Reviewer
"You won't want to put this one down, even for a minute." —Brenda, Goodreads Review
"All the Agatha Christie vibes I could want.…" — @bibliobrunette, Bookstagram Reviewer
Butcher, Baker, Candlestick Taker
Set in Gilded Age Spokane, Archie Prescot has traveled across the country to design the now-iconic Spokane clock tower for the new Great Northern Railroad Depot. When his talent for creating unique clock chimes connects him with a local patroness, he is thrilled, until she is discovered dead in the workshop of his new colleague.
Cupboards All Bared
A body discovered in Hangman Creek looks to be the result of an accidental fall, but what begins as a "simple" mystery for Thomas Carew and his twin brother Bernard quickly becomes a lot more complicated, including implications that tie in with the bombings at the Idaho mines, and perhaps even President McKinley's planned visit.
Crazy Maids in a Row
The insane belong in the asylum. But what if the insane are the only ones who can help you?
The Baker is in the Medical Lake asylum, which means all should be well with the world. But when a string of murders draws Marian, Archie, and the Carew brothers to her doorstep, they begin to wonder if she's at it again…
Be sure to read Books 1 & 2 before diving into Book 3.