Thanksgiving in 1901 Spokane
Thanksgiving in 1901 Spokane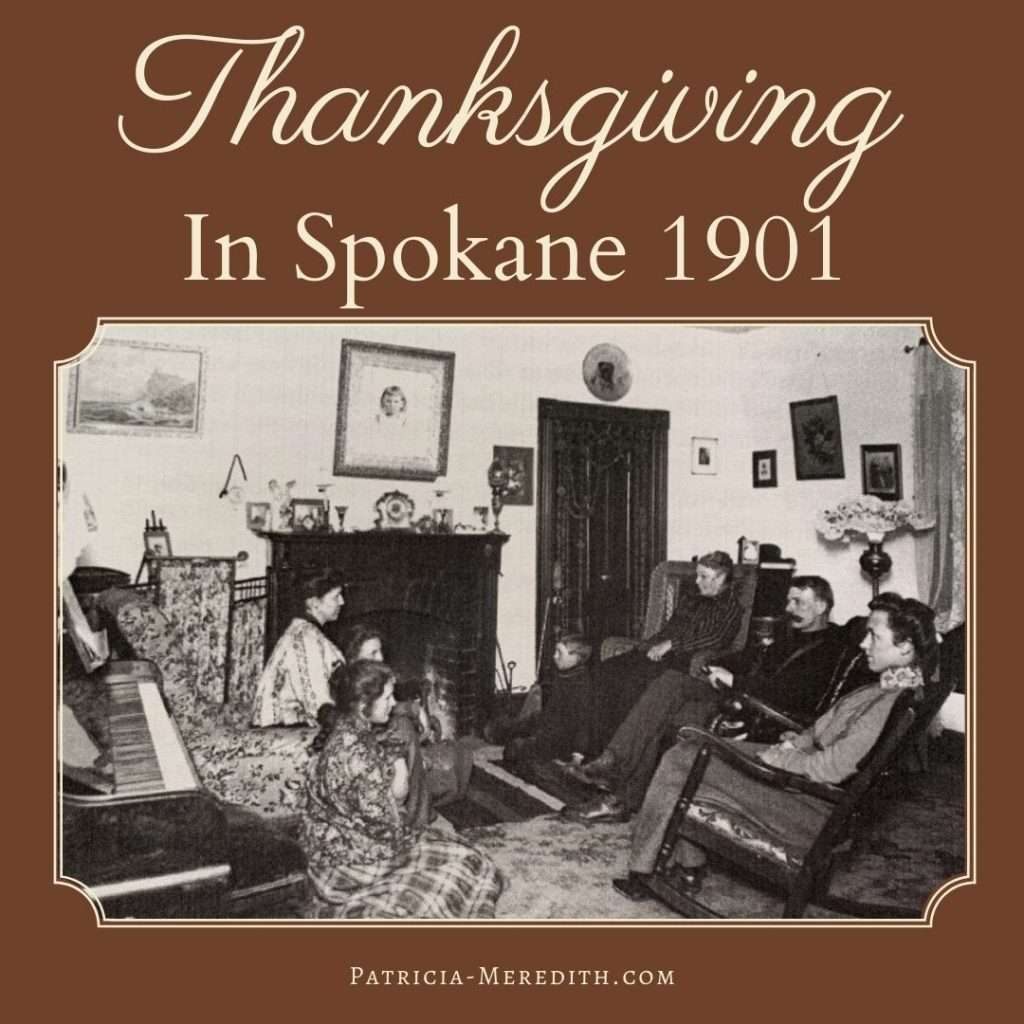 One of the best resources I discovered for describing life in Spokane in 1901 was the Dear Mother collection of letters. Marinus Crommelin of Amsterdam wrote home during his visit to Spokane 1901-1902. His letters were compiled and translated by a relative into Dear Mother.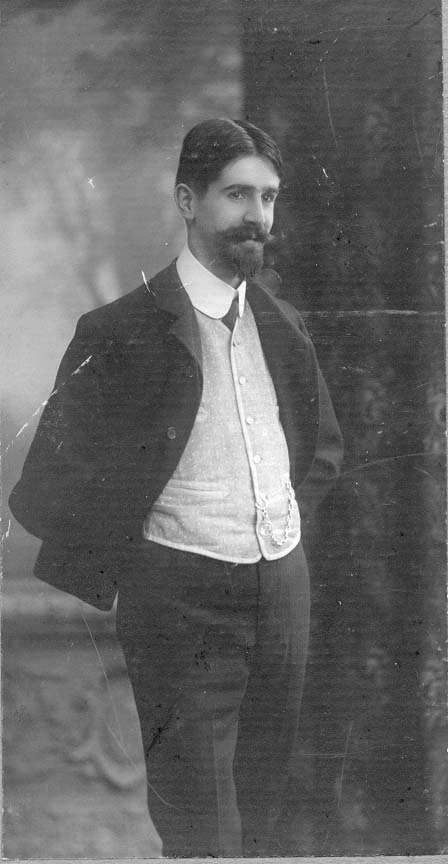 This week I wanted to highlight some of Marinus's impressions of Thanksgiving, a holiday they didn't celebrate in his homeland.
"Next Thursday it is Thanksgiving day…a statutory holiday which appears to be celebrated with good food and dancing as well as by the stores with all kinds of auctions. However, this is something which happens all the time, an American only buys during sales."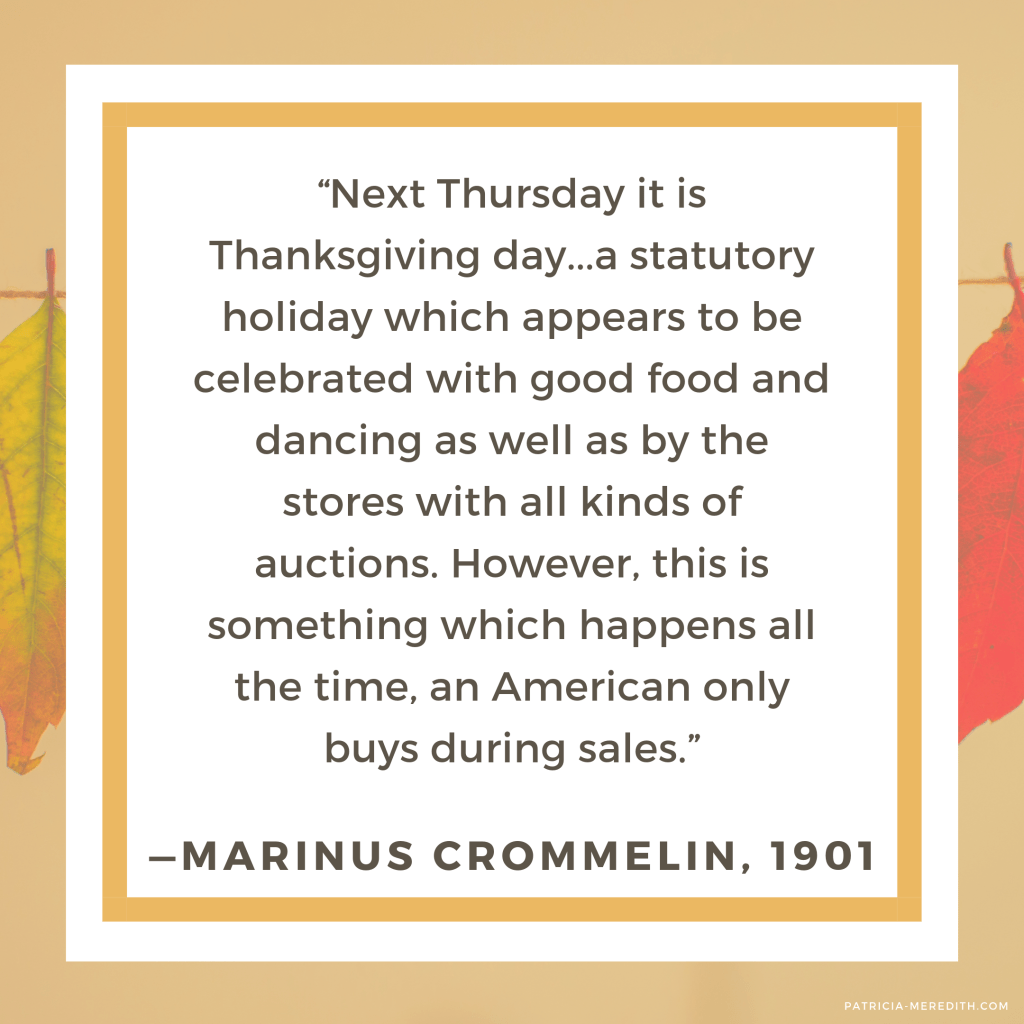 Seems nothing has changed!
Later he writes,
"Thursday it was 'Thanks Giving Day' I could not find out why they say thanks, everyone I asked had a different version about it, I came to the conclusion that they don't know very well themselves. The day is celebrated with football games everywhere in the country and eating turkey and other delicacies."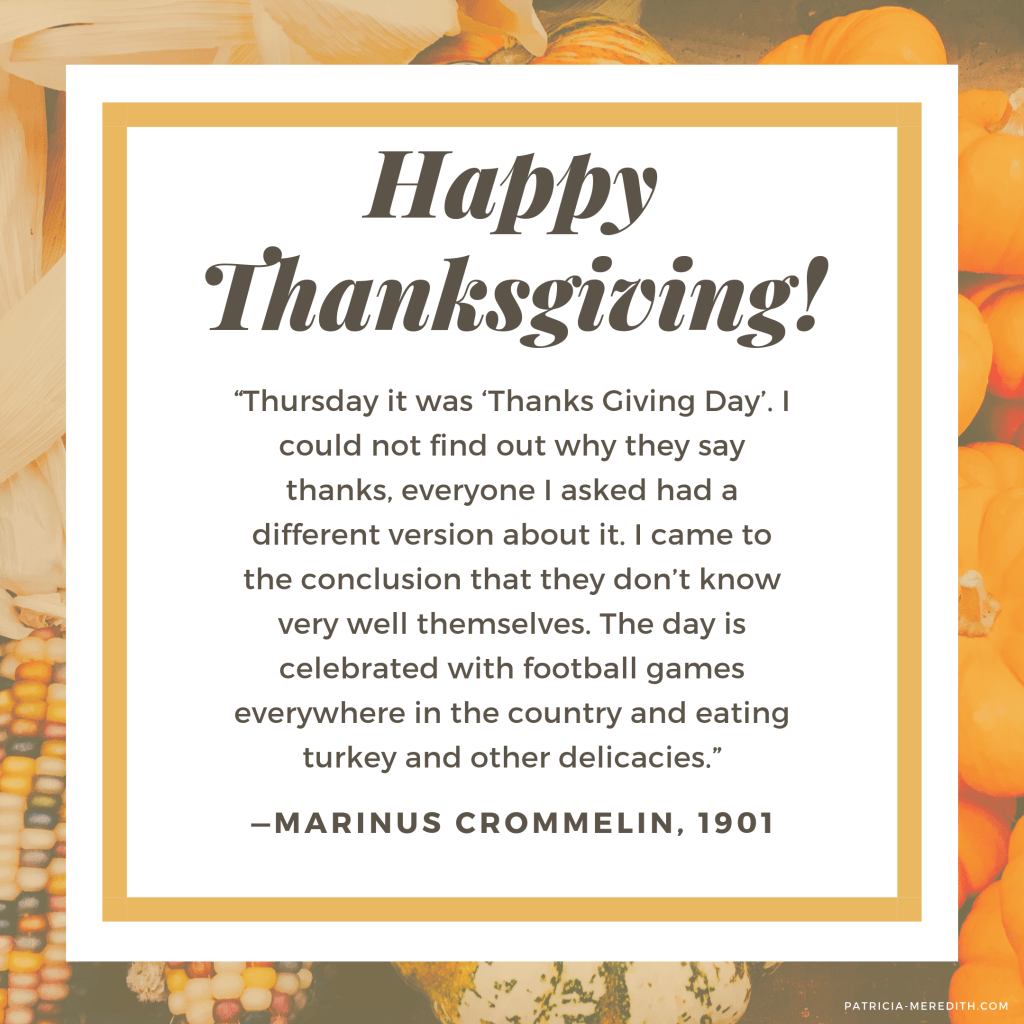 I find it interesting that even in 1901 people weren't really certain why we celebrated the holiday. All that mattered was the food, football, and sales! Though it's technically been around since 1789, the idea of a harvest celebration naturally spurs from the story of the Pilgrims sharing their table with the Native American Indians.
Of course, no Thanksgiving would be complete without football! Unfortunately, Marinus doesn't seem to get a taste for the game that he cares for. When he goes to see a game of football, he says,
"I have never before seen games like that, you see nothing but the two teams sprawling in the mud or who knock each other down, tackling each other, etc. Thereby they are clad in the most funny costumes, padded legs, shoulders and ears, a rubber mask on their head and nose and only the eyes free. The result of that exertion was a broken arm and a serious case of bruising. It was revolting! All of Spokane was watching it, dressed in the colors of the teams, shouting and screaming, blowing horns, a noise like the announcement of a judgment, by gentlemen as well as by women."
I love to hear that even in 1901 there were women who enjoyed sports. Scrap that image of the refined Victorian lady and replace it with a woman screaming alongside her gentleman for her team!
I hope you've enjoyed these quotes from Thanksgivings past. May your holiday this week be truly blessed!
Happy Thanksgiving!