Christmas Sale
Christmas Sale
Merry Christmas, everyone!
I'm offering a special deal for your Christmas shopping through my website!
For a limited time (until I run out of books!) you can purchase for just $24.99 both Butcher, Baker, Candlestick Taker—my historical mystery—AND Christmas Fiction Off the Beaten Path—a Christmas anthology featuring a short story I wrote entitled "Mary, Did You Know" alongside five other beautiful tales by several wonderful authors! And that includes shipping!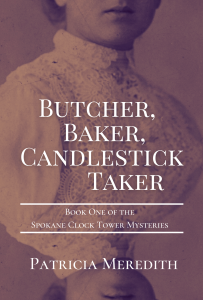 Butcher, Baker, Candlestick Taker
"A vivid and intense historical thriller featuring murder and mystery, mayhem and madness in 1901 Spokane."

— New York Times bestselling author William H Keith
This first book in the Spokane Clock Tower Mysteries is a Murdoch Mysteries meets Agatha Christie historical mystery with a cast of rich, quirky characters from inventors to thieves that must work together to solve a murder. Misdirection and slight-of-hand will keep the reader guessing whodunnit until the very end.
Archie Prescot has traveled across the country to design the now-iconic Spokane clock tower for the new Great Northern Railroad Depot. When his talent for creating unique clock chimes connects him with a local patroness, he is thrilled, until she is discovered dead in the workshop of his new colleague. Her grand home on the South Hill provides ample suspects, as Archie works with his landlords, Detective Carew and his twin brother, to prove his fellow inventor, a blind Japanese man, and himself innocent of the crime. While on the hunt for the murderer, romance crops up when a young lady crosses his path with a mysterious past of her own. Six intersecting storylines create a cohesive look at a convoluted murder that will require all points of view to discover the truth…
Butcher, Baker, Candlestick Taker is the first in the Spokane Clock Tower Mysteries set in Gilded Age Spokane.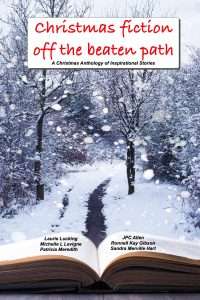 Christmas Fiction Off the Beaten Path
"Mary, Did You Know?"
Inspired by the song of the same title, this short story shares a mother's memories of events leading up to and following that one holy night, revealing there's really nothing new under the sun when it comes to motherhood.
Published by Mt. Zion Ridge Press in their Christmas anthology, Christmas Fiction Off the Beaten Path.
Be sure to check out my interviews with each of the authors included in this anthology:
Ronnell Kay Gibson— "Those Who Stayed"
JPC Allen— "A Rose From the Ashes"
Sandra Merville Hart— "Not This Year"
Laurie Lucking— "Return to Callidora"
Michelle L. Levigne— "Crystal Christmas"
Patricia Meredith (myself!)— "Mary, Did You Know"
Excerpt:

You can find readings from both books on my YouTube channel!
If you're looking for something more to go with the books, be sure to check out my Zazzle shop for more great gifts that support my writing!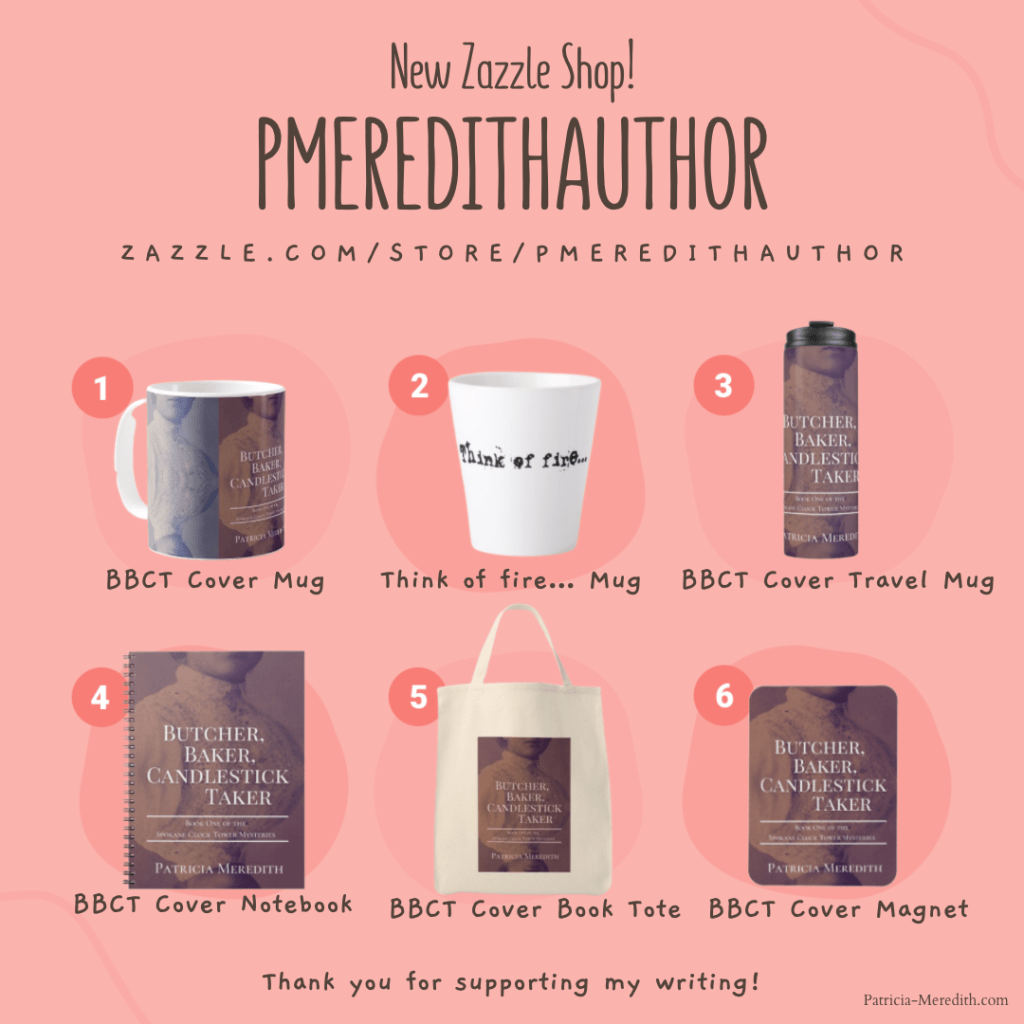 This offer is only available here on my website. Just click the image above or the link here to purchase your copies!
Thank you for reading and your support! Merry Christmas!