Pi Day Chicken Pot Pie Recipe
Pi Day Chicken Pot Pie Recipe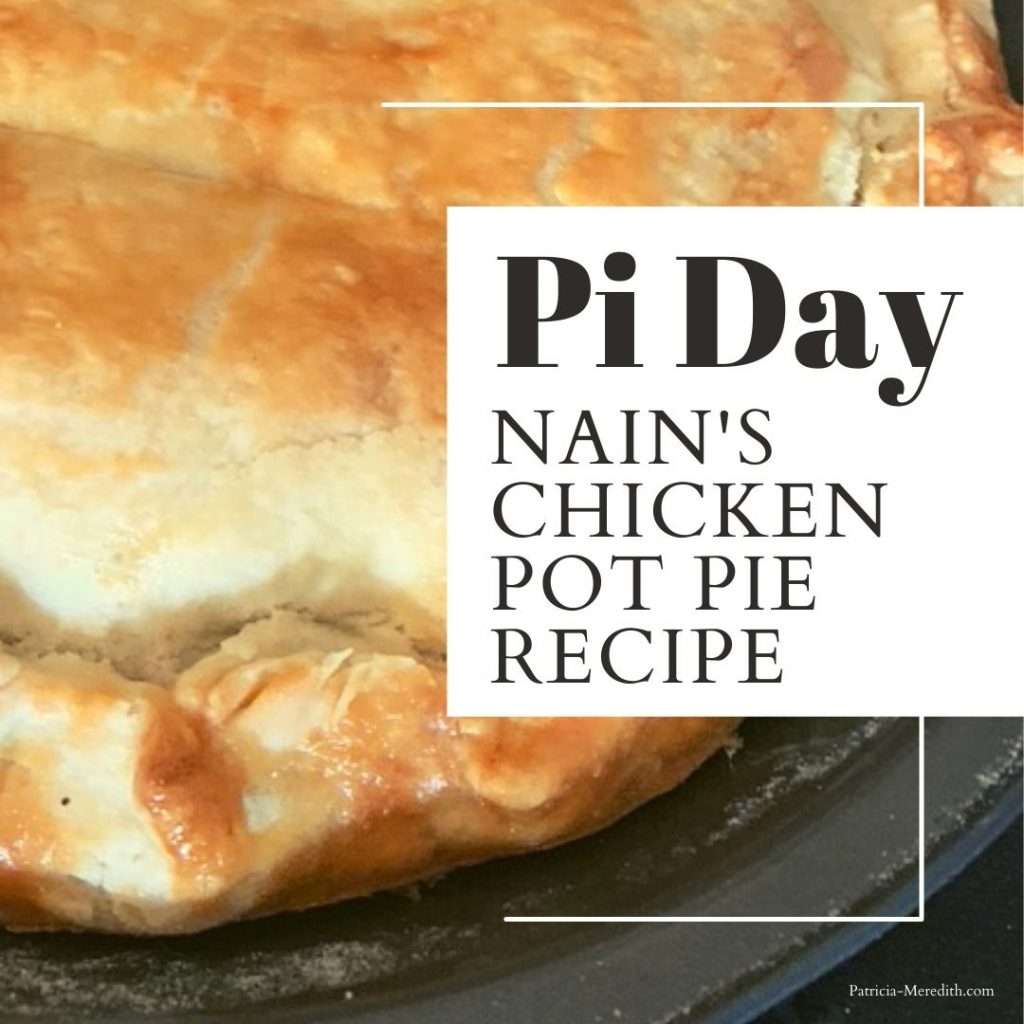 Happy Pi Day!
In honor of Pi Day (because it's 3/14 😉 ), I thought I'd share a recipe for chicken pot pie mentioned in Butcher, Baker, Candlestick Taker!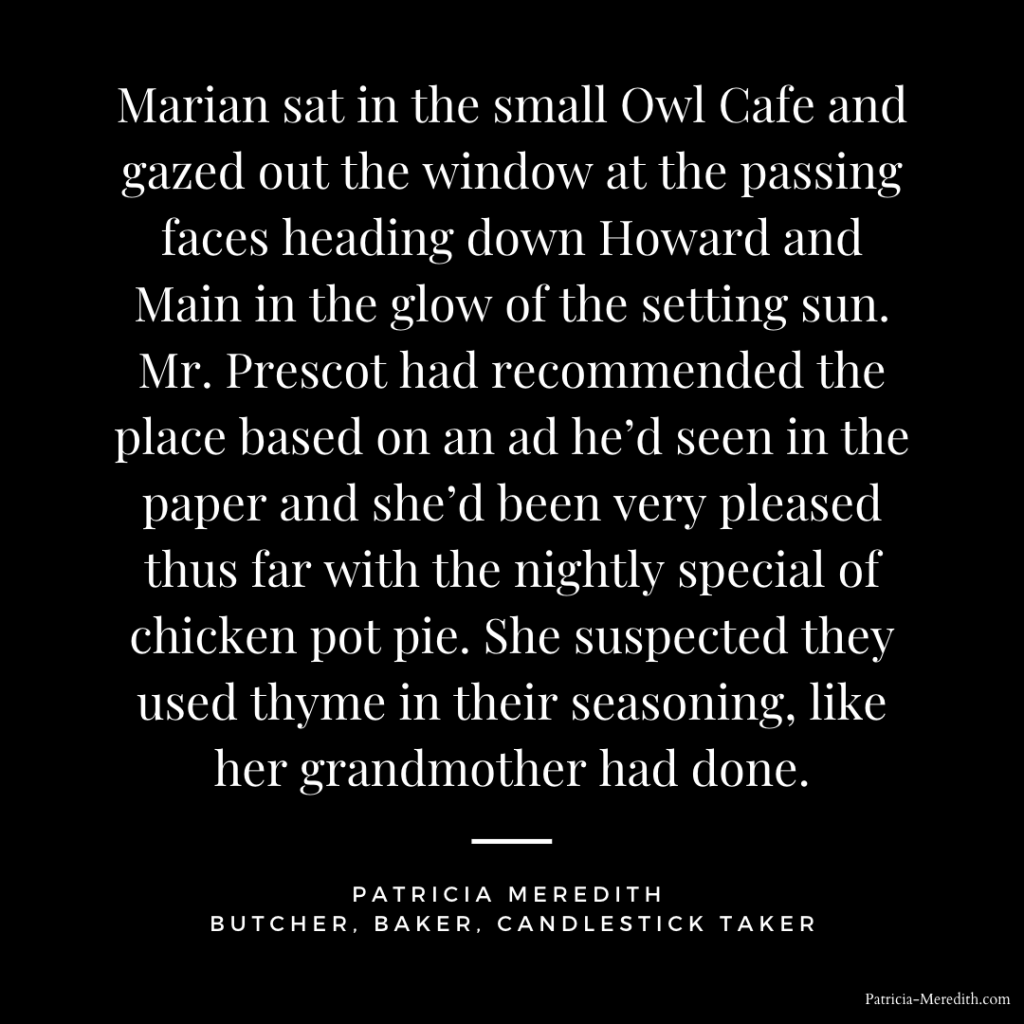 Nain's chicken pot pie recipe is a family recipe we've used for years!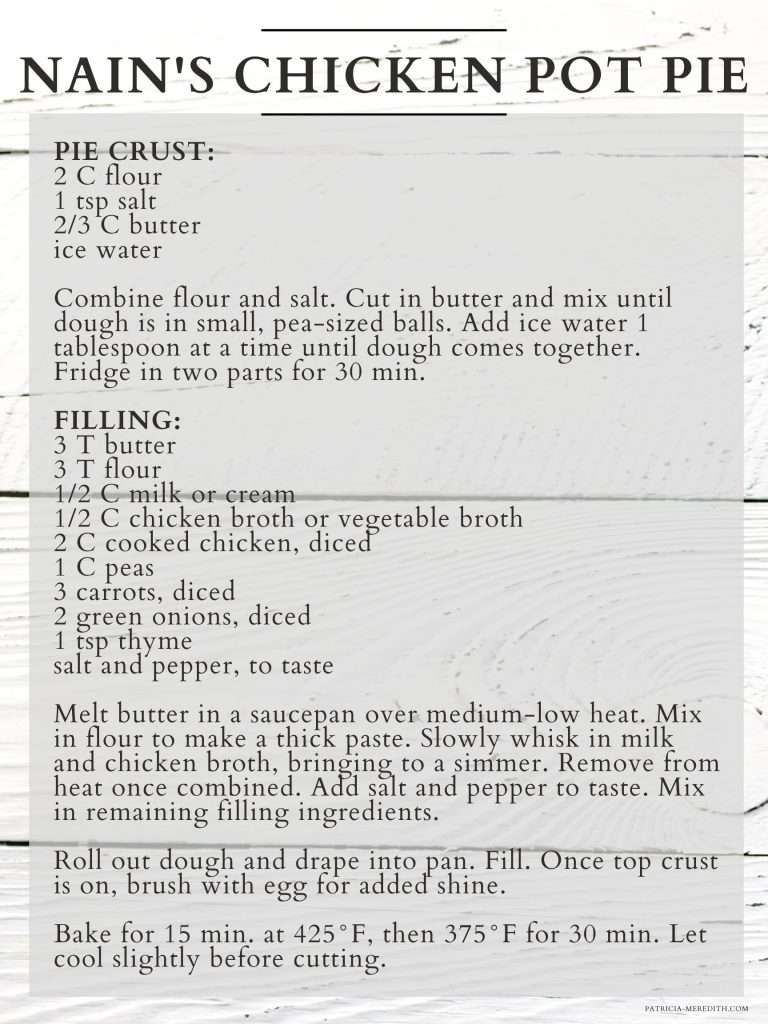 If you'd rather make things easier on yourself, you can replace the roux with a can of cream of potato or cream of chicken soup. You can also switch out the vegetables to whatever you prefer!
This is my favorite version of chicken pot pie, by far! I hope you enjoy it as much as our family does.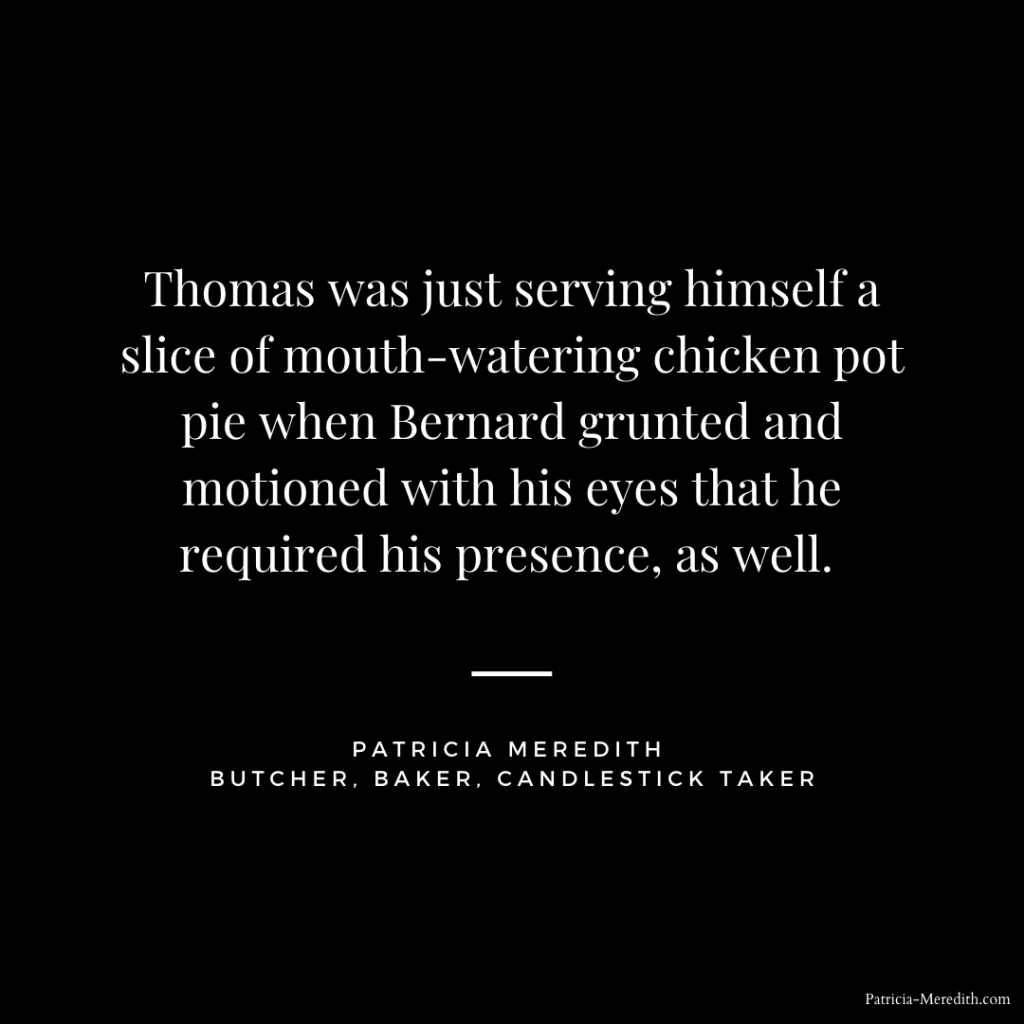 Will Thomas ever get a slice of chicken pot pie? Will Mrs. Curry's taste as good as Nain's?
You'll have to read Butcher, Baker, Candlestick Taker to find out! Available in print, ebook, and audiobook, you can also request it through your local library!
Be sure to search my website to learn more about my writing and the inspiration behind my books. You can also follow me on Facebook, Instagram, YouTube, or Goodreads—while you're over there, be sure to follow my author profile and add Butcher, Baker, Candlestick Taker to your Want to Read List. Following an author ensures you'll be the first to hear when a new book is released (coming soon!) or a giveaway is happening!
Sign up for my newsletter to receive my newest blogs delivered straight to your inbox. You'll receive my latest short story, "Murder for a Jar of Red Rum," for free for signing up!
Thank you so much for reading! Let me know how that pie turns out!