Campbell House Reading
Campbell House Reading
I've shared a final reading from Cupboards All Bared over on YouTube! This one's a long one, and very special, because it includes photographs of the Campbell House to go with the reading!
You can learn more about the Campbell House here on my website, and I'll be sharing more next week!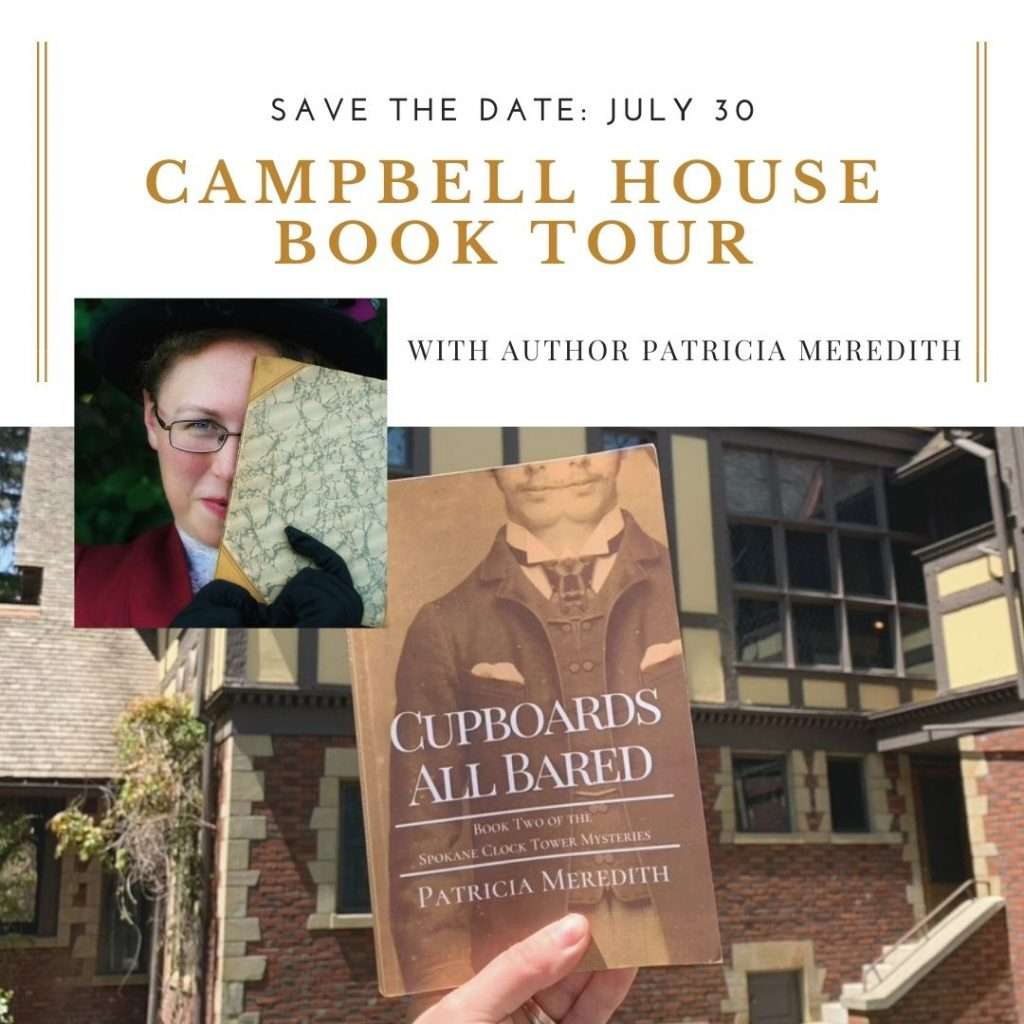 MARK YOUR CALENDARS! July 30: The Northwest Museum of Arts and Culture has offered to host an event for me and my book at the Campbell House itself! We're still ironing out details, but there'll be a reading, research presentation, Q&A, and a tour involved!
Learn more at the Northwest Museum events page here.
In Cupboards All Bared, the Campbells are the prime suspects! In this sequel to Butcher, Baker, Candlestick Taker, we're once again transported to Spokane, 1901. A body discovered in Hangman Creek looks to be the result of an accidental fall, but what begins as a "simple" mystery for Thomas Carew and his twin brother Bernard quickly becomes a lot more complicated, including implications that tie in with the bombings at the Idaho mines, and perhaps even President McKinley's planned visit. Cupboards All Bared is Book 2 in the Spokane Clock Tower Mysteries.
Bring your copies of Butcher, Baker, Candlestick Taker and Cupboards All Bared for me to sign, or purchase copies at the event!