Live Jekyll and Hyde Discussion
Live Jekyll and Hyde Discussion
Hello, readers!
If you've read my books in the Spokane Clock Tower Mysteries, you're familiar with my characters' discussion of The Strange Case of Dr. Jekyll and Mr. Hyde…
Tune in TODAY at 4:00pm MST to hear a live discussion of the book with my fellow BookTubers!
It's a Classics Cage Match! Join me, historical mystery author Patricia Meredith, as I discuss the Strange Case of Dr. Jekyll and Mr. Hyde by Robert Louis Stevenson with fellow classics readers @ToriTalks2 @KaysHiddenShelf and @SheWasOnlyEvie!
Be sure to check out their channels and give them a follow!
https://youtube.com/@ToriTalks2
https://www.youtube.com/@KaysHiddenShelf
https://www.youtube.com/@SheWasOnlyEvie
Be sure to hit that subscribe button for my channel, as well! New videos posted every Saturday, LIVE every last Saturday of the month!
I'd also encourage you to read a copy of my book, Butcher, Baker, Candlestick Taker, as you'll find our discussion pertinent to the mystery within… 😉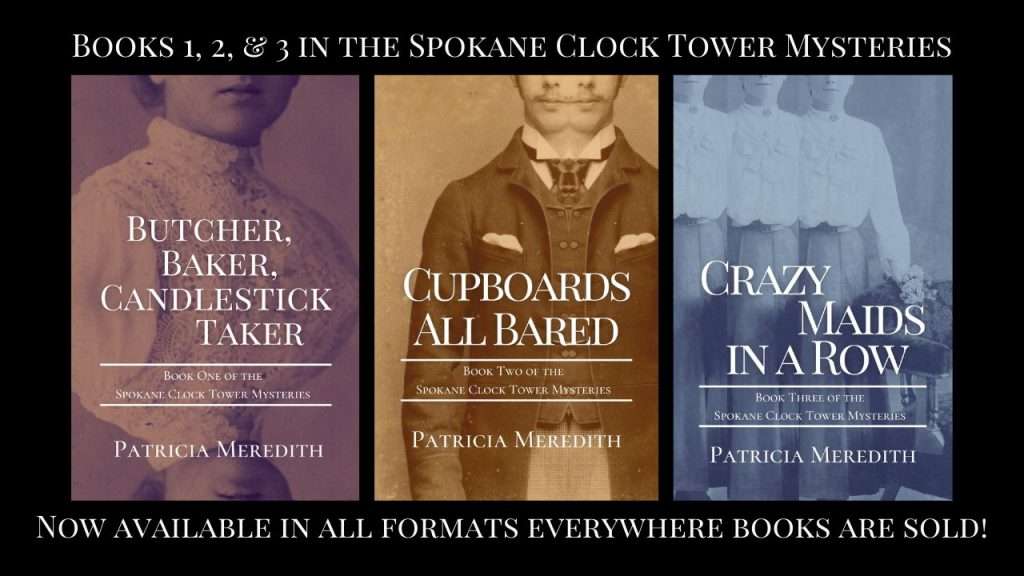 Sign up for my newsletter to receive my newest blogs delivered straight to your inbox. This includes sneak peeks and behind-the-scenes for all my books! You'll receive my latest short story, "Murder for a Jar of Red Rum," for FREE for signing up!
Be sure to also follow me on Instagram and Facebook to hear the latest news concerning new book releases and events. And of course, subscribe to my YouTube channel!
You can also add my books to your Want to Read list on Goodreads! Follow my Author Page while you're there!
Thank you for reading, watching, and supporting me and my writing!