Publication Day for Happenings
Publication Day for Happenings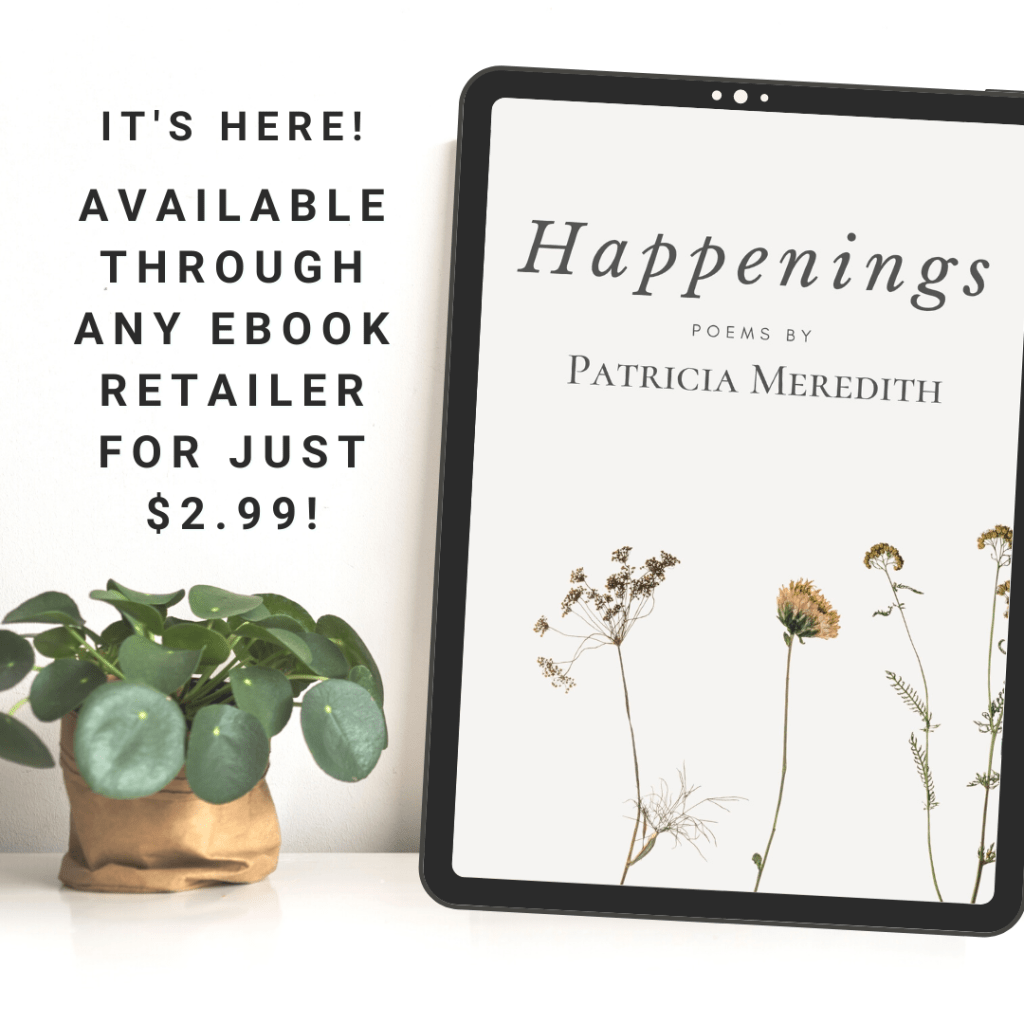 Happy publication day! Today Happenings, my first book of poems, is published!
To purchase a copy, head to books2read.com/happenings to order from your favorite ebook retailer. You can also ask about it at your local library, as more requests lead to libraries getting a copy to make available!
I'm working hard on getting everything ready to go for the Fall release of Butcher, Baker, Candlestick Taker, the first in my historical mystery series set in Gilded Age Spokane. But I decided to share this book of poems with you to tide you over.
Anna Katharine Green, author of The Leavenworth Case and inspiration to the likes of Sir Arthur Conan Doyle, Agatha Christie, and Dorothy L. Sayers, also published poetry, though it was her mystery novels that made her famous, so I thought it would be fun to follow in her footsteps!
These poems have come to me over the years, though they're primarily from the months before and after I met my husband, Andrew Meredith. Through them, I hope you'll find feelings of longing, seeking, discovery, and love.
Here are a few excerpts from Happenings, to whet your appetite:
I'm so excited to share these poems with you! I hope the words speak to you when you need them most…
Remember: if you sign up for my newsletter, you'll be the first to hear when I publish something new! (And you'll get a free short story I wrote, based on an article from The Spokesman-Review!)