Spokesman-Review Newspapers that Inspired Events in the Spokane Clock Tower Mysteries
Spokesman-Review Newspapers that Inspired Events in the Spokane Clock Tower Mysteries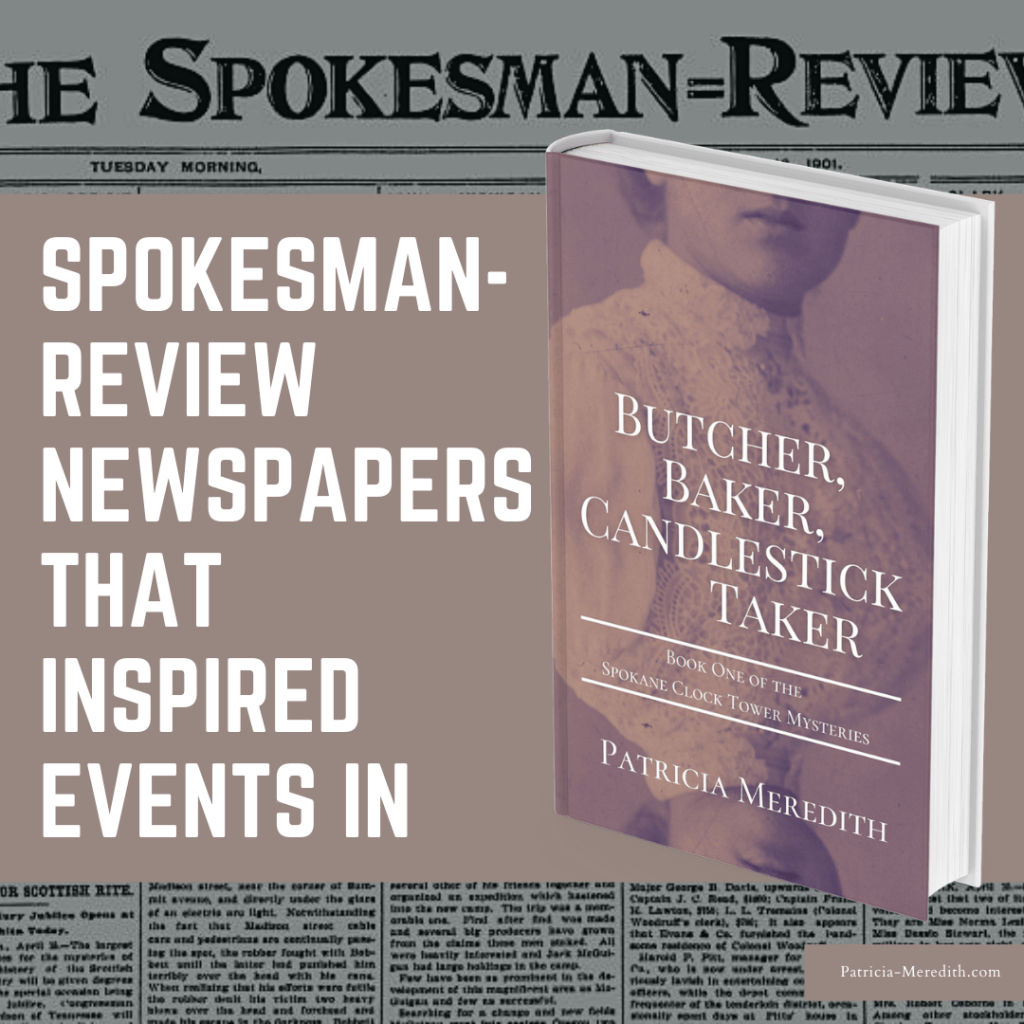 The Spokesman-Review and The Chronicle were the main newspapers of 1901 Spokane. Both were owned by William H. Cowles by 1901, who moved them all into the Review Building, which can still be visited today.
As I may have mentioned before, I love traveling down the rabbit holes of researching history, and the best place of all for that is within the pages of newspapers sharing the news and opinions of the day. It's without a doubt one of the best resources we have for peering into the minds of people who lived in the past.
To that end, I thought it'd be fun to share a list of the corresponding Spokesman-Review editions published on the dates in which my books take place!
As you flip through them, you'll notice the articles that inspired many of the events in the book. Some of them may even be mentioned or "read" by the characters…
Butcher, Baker, Candlestick Taker
Cupboards All Bared
More will be added as new books in the series are released.
Butcher, Baker, Candlestick Taker is the first in the Spokane Clock Tower mysteries.
To be the first to hear updates, sign up for my newsletter here! Or follow me as @pmeredithauthor on Instagram, Facebook, and Goodreads.