BBCT Character Creation
BBCT Character Creation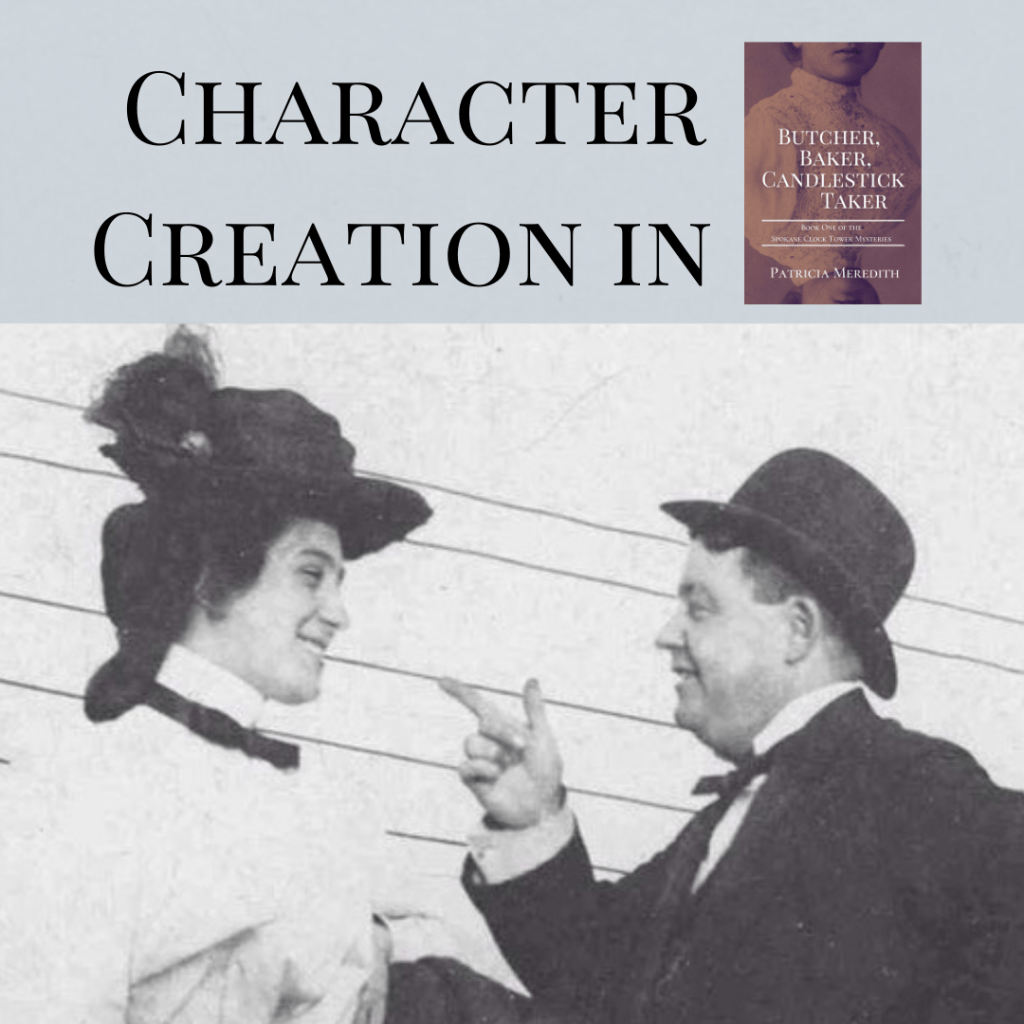 I love learning how writers discover their characters.
When I first saw The Man Who Invented Christmas, I absolutely loved how finding the right name for Scrooge allows him to come into existence. And then he follows Dickens around, along with the other characters as they are created!
This is so true!
Since I previously shared a list of all the characters in Butcher, Baker, Candlestick Taker, I thought it'd be fun to let you in on the secret of how the main characters came to be. Grab a cup of coffee and let me introduce them to you.
(If you have not read my book yet, I strongly suggest you do so before continuing to read! As River Song says: "Spoilers!")
How It All Began
Originally, way back in October 2013, when I pounded out my first draft in a month and was convinced it was amazing (did I mention I was 7 months pregnant and crazy hormonal?), my basis for the story hitched a ride on my love for twisted fairy tales.
Ella Enchanted is one of my all-time favorite books (yes, book, NOT the terrible movie that basically took the title and the premise and rewrote the story). It's tied for my favorite version of Cinderella with Ever After and Dinorella (kids' picture book—look it up sometime, it's hilarious).
The True Story of the Three Little Pigs was one of my favorite picture books growing up, too. And Robin Hood was my imaginary prince figure in all my make-believe adventures. (The Disney fox one. Come on, he's without a doubt the cutest Robin yet.)
As an adult, when I discovered Jasper Fforde's Nursery Crime series, well, let's just say those books are the reason my story was originally set in Wales. Even Stephen Lawhead's version of the legend of Robin Hood, based in a more historically accurate setting, tinged my imagination.
Marian Kenyon
All this to say, the first character to introduce herself was Marian Kenyon, who was born of this love. Her ties to Robin Hood in the book are clear, but did you catch the other character on which she's based?
I'll give you a few hints:
she lives with her grandmother, who dies
her father was a woodcutter
she has red hair
and she's named after Hood's love…
That's right: Little Red Riding Hood.
As you can see, it's only loose foundations, mostly because originally the story was more twisted fairy tale than historical fiction. When I moved it out of the more magical Wales and into the historical setting of Spokane, I decided I wanted a story more in the line of a twisted history, which became more grounded in reality as I rewrote the new draft.
But I kept the foundations of my characters where they'd originally been planted, so they didn't change too much from who they've always been.
So who's everyone else?
Archie Prescot
Let's start with his description:
He's large
with goggly eyes
some might consider him ugly, or even…ranarian
but he's a sweetheart with a heart of gold who we hope ends up with Marian…
That's right! He's the Frog Prince.
So yes, I hope he ends up with Marian, too, but if there's anything writing has taught me, it's never paint your characters into a corner. They might just surprise you.
The Carews
How about the Carew brothers?
When I first introduce Bernard, I describe him as being bear-like, and Thomas, as his twin is the same. I also designed their home to follow the Victorian Swiss furniture motif of bears. So twin bear brothers…
Bernard's wife is Roslyn, and she's in a wheelchair—bed-ridden—with golden hair and red lips.
That's right: she's Sleeping Beauty.
In the original Grimm fairy tale, Rose Red and Snow White, the girls marry men who are enchanted as bears!
So what does this mean for Thomas? Well, Snow White is out there somewhere, just waiting for him…
The Sigmunds
Eleanor and Cecil Sigmund are from the fairy tale The Cat Who Married a Mouse. I describe Eleanor as mouse-like and her husband as like a tabby cat.
But as I came to know her more, I realized Eleanor is also Cinderella with her love of cleaning. I hope she can find a true prince someday…
The Others
Gladys Mitchell is the fairy godmother, making all the inventors' dreams come true.
Or is she?
The Baker is, of course, Hansel and Gretel's witch, who bakes little children in her oven and loves sweets.
Matsumoto did not begin based on any fairy tale, though you'd think so sometimes. I fall in love with him more with each passing moment. (He tells me he wants to take the lead in a future story, and I have every intention of letting him.)
Mrs. Curry and Jennings came with the house when the story moved to Spokane.
To Be Continued…
So, how many did you guess correctly?
I will say, since moving the book to Spokane, many of these characters became much more historically based than fairy tale based. For example, when I learned that we knew the name of the company that designed the clock in the Spokane Clock Tower but not the name of the actual designer, I knew that was a great place to slip in a made-up character amongst the historical ones, thus giving Archie Prescot a more "distinctive porpoise" (his words, not mine 😉 ).
Many of these characters will be appearing in the sequel (coming May 2022!) and perhaps continually over the course of the Spokane Clock Tower series. I look forward to meeting many more characters, and learning more about these ones along the way!
Please tell me: Who's your favorite character so far?
Be sure to tell your friends about Butcher, Baker, Candlestick Taker today! Available in print, ebook, and audiobook, you can also request it through your local library!
To learn more about my writing and books, search my website. You can also follow me on Facebook, Instagram, YouTube, or Goodreads—while you're over there, be sure to follow my author profile and add Butcher, Baker, Candlestick Taker to your Want to Read List. Following an author ensures you'll be the first to hear when a new book is released (coming soon!) or a giveaway is happening!
Sign up for my newsletter to receive my newest blogs delivered straight to your inbox. You'll receive my latest short story, "Murder for a Jar of Red Rum," for free for signing up!
Thank you so much for reading!