Cupboards All Bared COVER REVEAL
Cupboards All Bared COVER REVEAL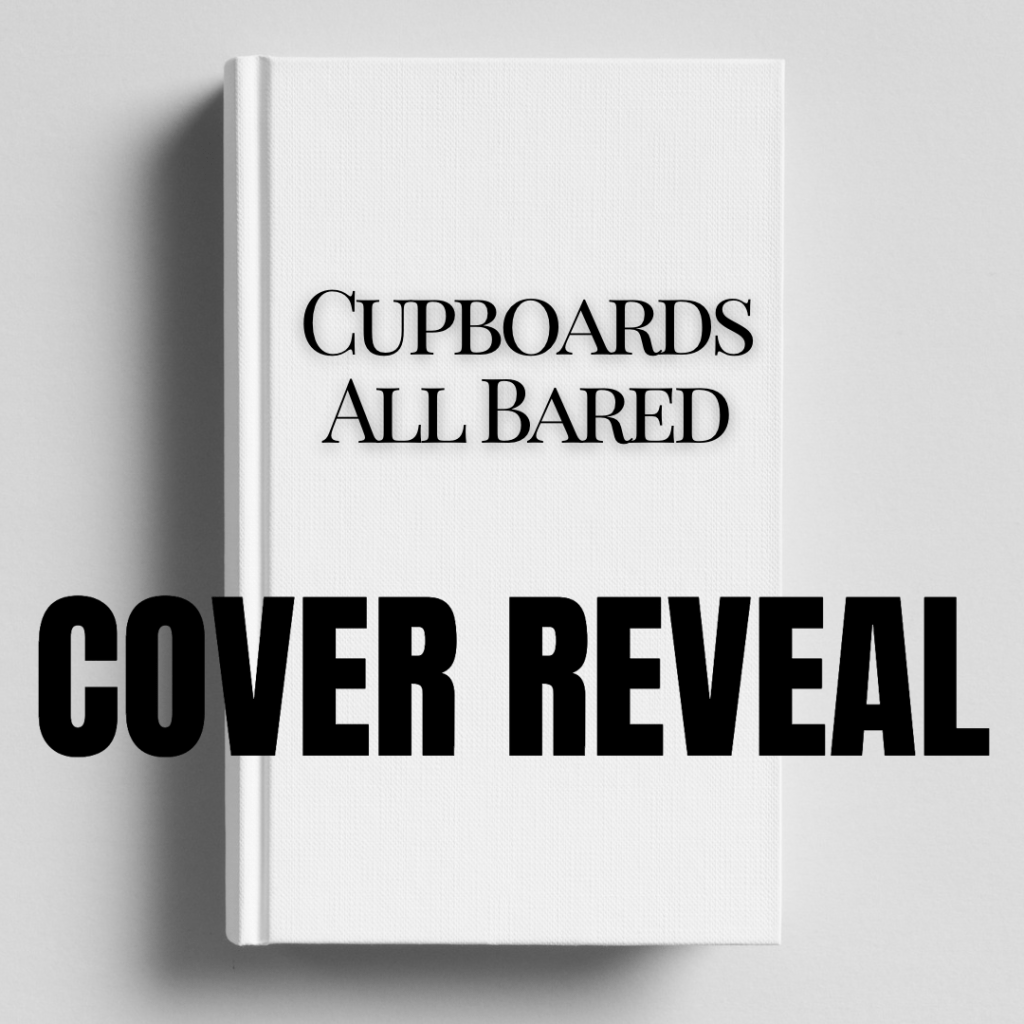 It's time! I am so excited to reveal to you all the cover for the second book in the Spokane Clock Tower Mysteries, Cupboards All Bared!
"Murder, con games, and assassination in 1901 Washington state with the President's life on the line. Ms. Meredith writes another taut and tightly plotted thriller in the Spokane Clock Tower series, one not to be missed!"

— New York Times bestselling author William H Keith
In this sequel to Butcher, Baker, Candlestick Taker, we're once again transported to Spokane, 1901…
A body discovered in Hangman Creek looks to be the result of an accidental fall, but what begins as a "simple" mystery for Thomas Carew and his twin brother Bernard quickly becomes a lot more complicated, including implications that tie in with the bombings at the Idaho mines, and perhaps even President McKinley's planned visit. It's been one month since the events of the first book, and readers will enjoy engaging once again with the full cast of quirky characters, from Marian and Archie to Thomas and Bernard, with a couple new faces thrown in.
Those familiar with Spokane will love the entangled web that takes them from Hangman Creek to the Campbell House and the Montvale, ensuring that this story couldn't be set anywhere but our beloved Spokane.
Cupboards All Bared is Book 2 in the Spokane Clock Tower Mysteries.
And now the moment has come…
Drum roll please…
If you've read the first book, I wonder if you see what I'm doing with the cover images? I'd love to hear what you think in the comments?????
Cupboards All Bared is the second in the Spokane Clock Tower Mysteries and will be available in all your favorite formats: print, ebook, and audiobook wherever books are sold. Narrator Rebecca Cook (Spokane local!) once again brings to life the story's narrative and characters in a way that will make you feel like you're standing in the midst of the action.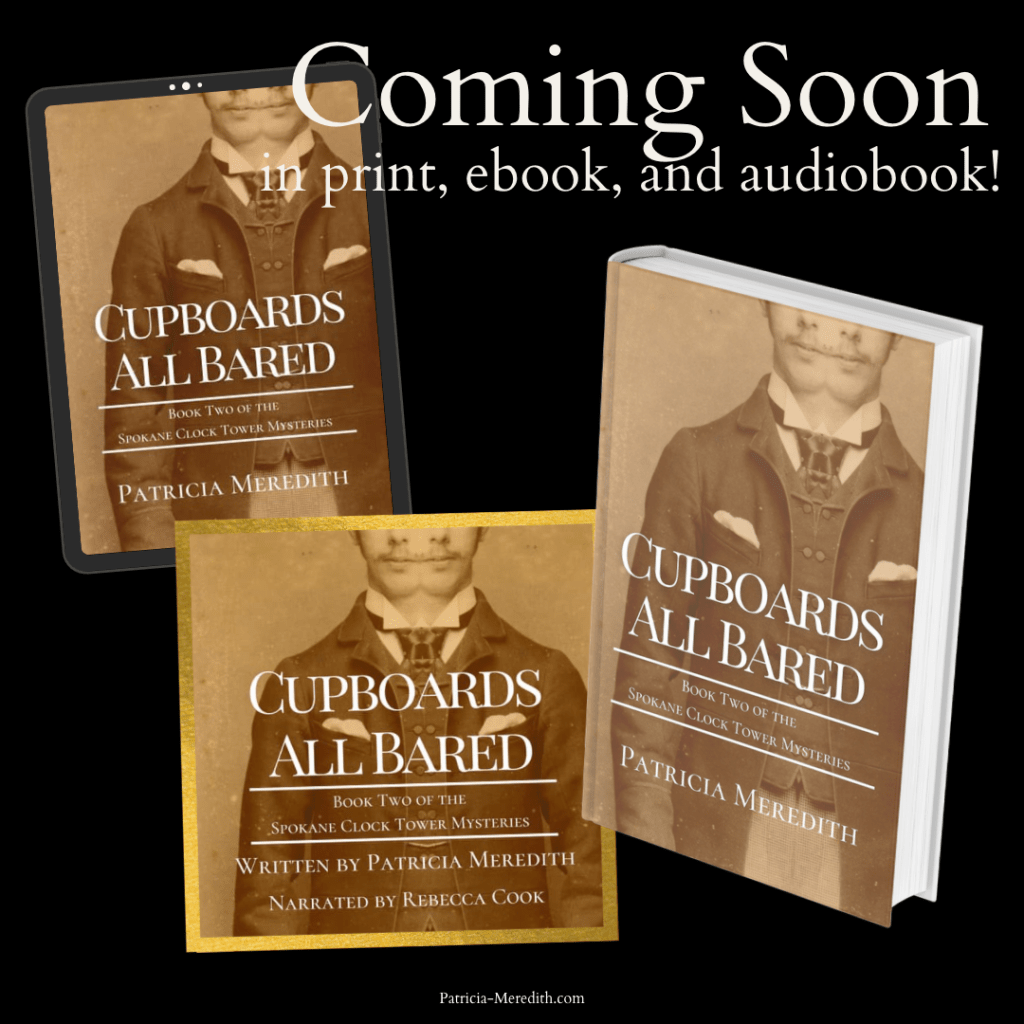 It's never too early to start asking your library if they'll be getting a copy! The more requests they get, the more likely they are to make it available. (I LOVE libraries!)
I hope you'll do me the honor of adding Cupboards All Bared to your pre-order list today and to your To Read List on Goodreads!
I can't wait to share more about this historical mystery in the coming months as we count down to publication!
If you want to be the first to hear about the latest updates regarding Cupboards All Bared, be sure to sign up for my newsletter! You'll also receive my latest short story, "Murder for a Jar of Red Rum," by signing up.
You can also find me on Facebook, Instagram, YouTube, or Goodreads—while you're over there, be sure to follow my author profile. Following an author ensures you'll be the first to hear when a new book is released or a giveaway is happening!
Thank you so much for reading!
Don't forget, this is the second book in the series, so if you haven't already, you'll want to pick up a copy of Butcher, Baker, Candlestick Taker first! Also available in print, ebook, and audiobook wherever books are sold!