Italian Cornbread Recipe
Italian Cornbread Recipe
Wondering what to make for Easter dinner next weekend? I've got an incredible, super simple, unique recipe for you!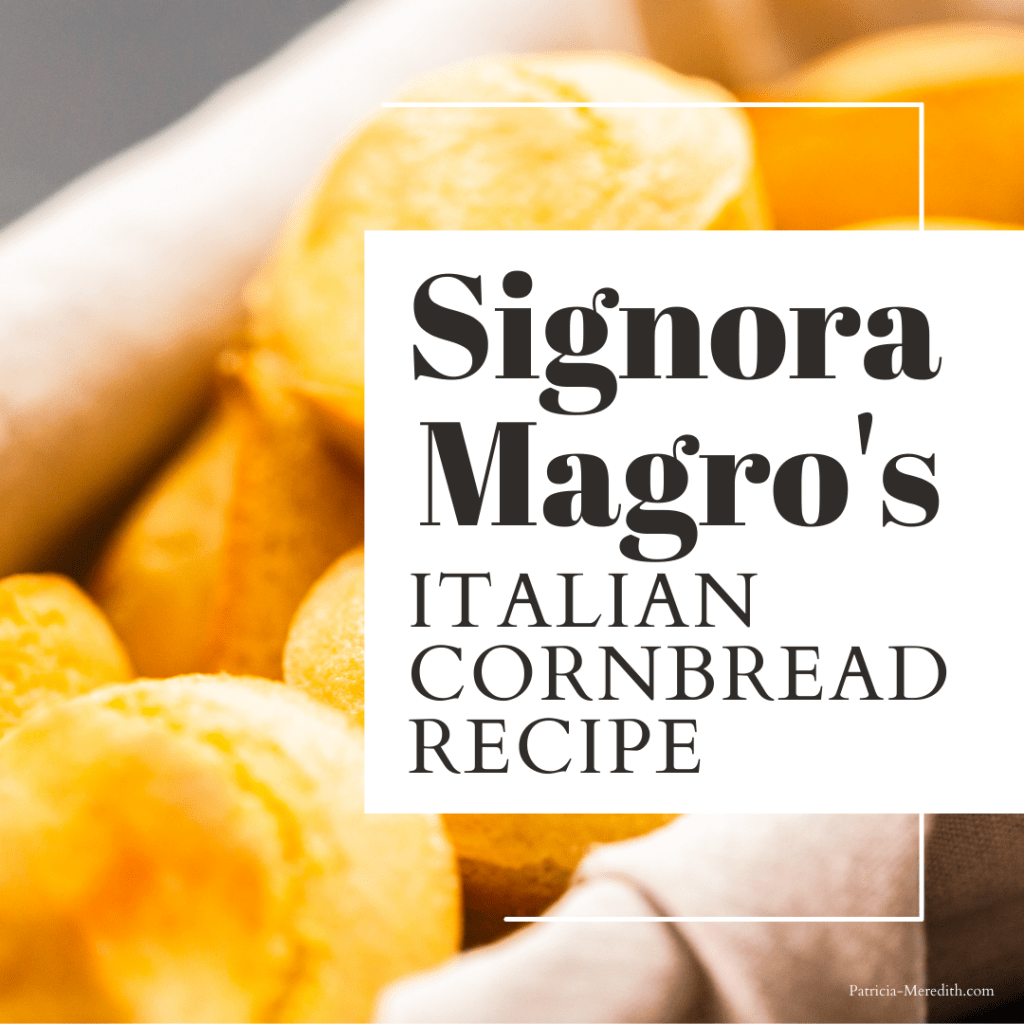 In the second book in the Spokane Clock Tower Mysteries, Cupboards All Bared, Roslyn Carew is desperately trying to find a new cook to satiate her husband and brother-in-law's never-ending appetites. One of the cooks that comes her way is Signora Magro, an Italian chef who introduces them to some new foods, like Italian Cornbread.
But what does Italian Cornbread have to do with the new book? Well, you'll just have to read to find out! (At least now you'll know where to find the recipe when you hit that part of the book!)
Second question: Is there really such a thing as Italian Cornbread?
You bet! Known as "Pane di granturco" the only real difference between Italian Cornbread and Southern Cornbread is using polenta instead of cornmeal. However, a quick search on the internet will show you the variety of cornbreads—Italian, Southern, or otherwise—is vast.
To that end, I'll be sharing a recipe that's a little bit Southern, a little bit Italian, just like me!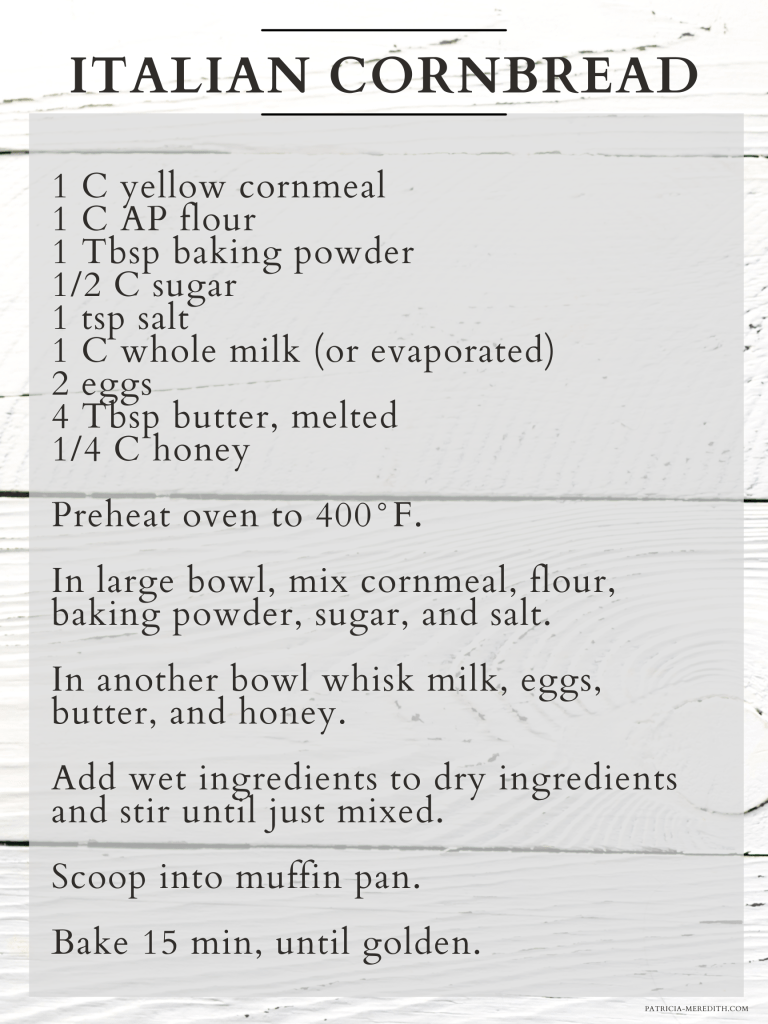 Every time I bring these muffins to an event, someone asks me for the recipe. Now you can share it, too!
If you try this recipe, be sure to tell me in the comments how it goes! Also tell me: are you a pure butter fan or honey all the way?
Be sure to tell your friends about the Spokane Clock Tower Mysteries today! Butcher, Baker, Candlestick Taker is available in print, ebook, and audiobook; you can also request it through your local library! The sequel, Cupboards All Bared, is now available for pre-order!
To learn more about my writing and books, search my website. You can also follow me on Facebook, Instagram, YouTube, or Goodreads—while you're over there, be sure to follow my author profile and add Butcher, Baker, Candlestick Taker and Cupboards All Bared to your Want to Read List. Following an author ensures you'll be the first to hear when a new book is released (coming soon!) or a giveaway is happening!
Sign up for my newsletter to receive my newest blogs delivered straight to your inbox. You'll receive my latest short story, "Murder for a Jar of Red Rum," for free for signing up!
Thank you so much for reading! Have a blessed Easter weekend!