Historical Locations in Cupboards All Bared
Historical Locations in Cupboards All Bared
Hangman Creek, the Campbell House, and the Montvale Hotel aren't the only local historical locations featured in Cupboards All Bared. (Each of those links will take you to the in-depth article on those locations.)
You'll find many more little cameos from local Spokane locations throughout the book, like the Spokesman-Review building and Dodson's jewelry.
Check out my YouTube channel for readings with photographs intertwined!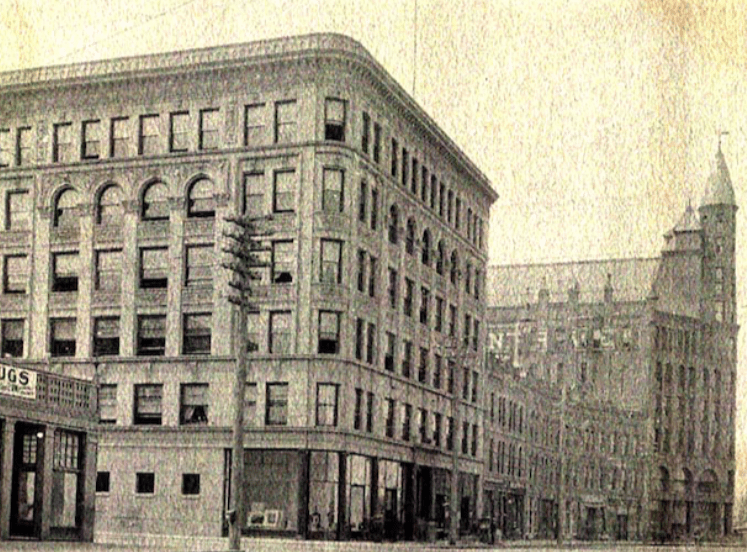 The Spokesman-Review and The Chronicle were the main newspapers of 1901 Spokane. Both were owned by William H. Cowles by 1901, who moved them all into the Review Building, which can still be visited today. Reporters were not given bylines at that time, so I was able to introduce my own creation easily into the staff.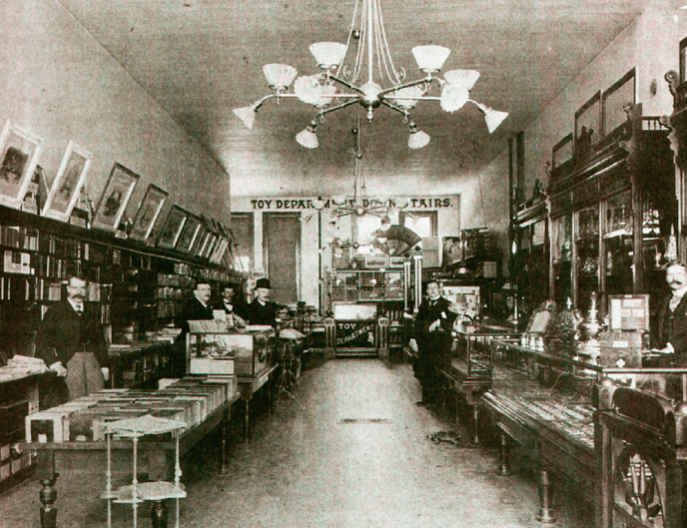 Dodson's jewelry unfortunately closed their doors only recently after 131 years of business. You can learn more about their history and find this photograph here in an article by Nostalgia Magazine.
Otto Kratzer was really the watchmaker at that time and the interior is described based primarily on this photograph from the time period.
The list of watchmakers Archie visits is taken from the Polk's City Directory from 1901 and are exactly as listed.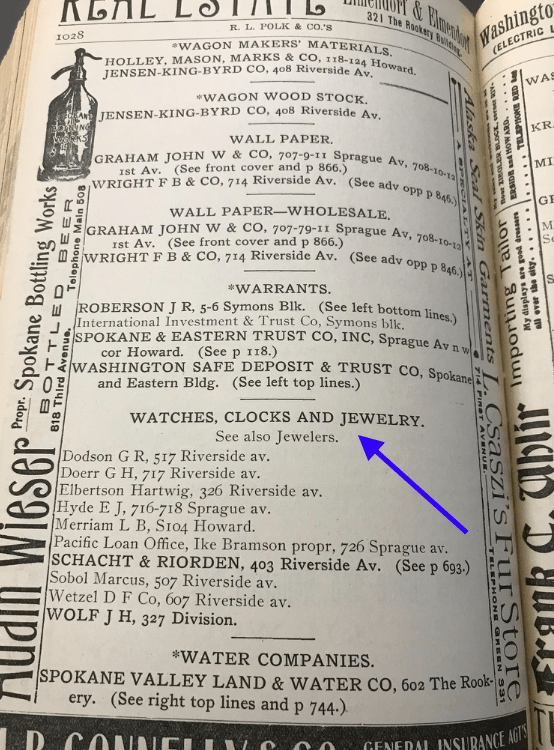 And that's just Cupboards All Bared!
In Butcher, Baker, Candlestick Taker, there's the clock tower, Manito (Montrose) Park, city hall, and more!
You'll have to read the books to see how many you can spot!
One of the major things I want to do with the Spokane Clock Tower Mysteries is to connect all the dots for people familiar and not-so-familiar with Spokane. I purposely chose locations in this book that you could still visit. Not all future book locations will be like that, since our city has rearranged quite a bit over the years.
For example, where City Hall exists in my book, on the corner of Howard and Front, is not where City Hall sits today. In fact, it's closer to where the Llooff Carousel sits now at Riverfront Park.
To that end, check out this interactive Google map where you can find the location of places mentioned in the books today, and I'll be adding to it as the story continues!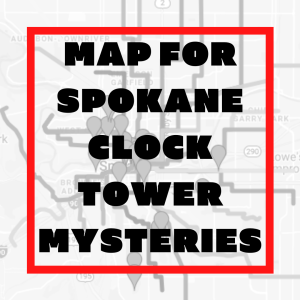 Nothing left but to read Cupboards All Bared!
In this sequel to Butcher, Baker, Candlestick Taker, we're once again transported to Spokane, 1901. A body discovered in Hangman Creek looks to be the result of an accidental fall, but what begins as a "simple" mystery for Thomas Carew and his twin brother Bernard quickly becomes a lot more complicated, including implications that tie in with the bombings at the Idaho mines, and perhaps even President McKinley's planned visit.
Cupboards All Bared is Book 2 in the Spokane Clock Tower Mysteries.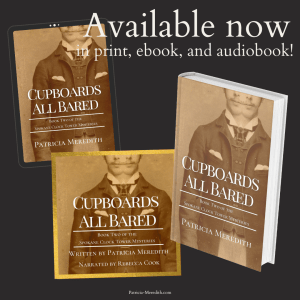 Cupboards All Bared is available in all formats wherever books are sold! Click the image below to find it in your favorite format, or request it today from your local bookstore!
Check it out from your local library, or if they don't have it, request it! Remember, you're still supporting your favorite authors by supporting your local library!
Be sure to follow me on Instagram and Facebook. Sign up for my newsletter to receive my newest blogs delivered straight to your inbox. You'll receive my latest short story, "Murder for a Jar of Red Rum," for free for signing up!
I'm having a deal on my website!
For a limited time only, purchase the first two books in the Spokane Clock Tower Mysteries for just $30!
(Regularly $16.99 apiece.)
Leave me a note if you'd like them signed to someone personally!